Refugees attempting to reach Australia by boat may find themselves facing locked doors, if a proposed law comes into effect. Prime Minister Malcolm Turnbull announced the proposal to permanently restrict those entering via sea to seek asylum in the country in an effort to stop human-smugglers.
Speaking in Sydney, he explained that the government was planning to amend the Migration Act (1958) to prevent irregular maritime arrivals taken to a regional processing country from making a valid application for an Australian visa, even if they had been classified as refugees.
"The bill will apply to all taken to a regional processing country since the 19th of July, 2013," Turnbull said on 30 October. "The door to Australia is closed to those who seek to come here by boat with a people smuggler. That absolutely unflinching, unequivocal message has to be loud and clear.
"This is a battle of will between the Australian people, represented by its government, and the criminal gangs of people-smugglers," the PM added. "You should not underestimate the scale of the threat. These people-smugglers are the worst criminals imaginable. They have a multibillion-dollar business. We have to be very determined to say no to their criminal plans."
The bill will be placed in parliament later this week and will include a request to ban everyone who was sent to Nauru or Papua New Guinea's Manus Island for offshore immigration processing after 19 July 2013. Asylum seekers under 18 years of age at the time they were sent to Nauru or Manus Island would be exempt of the proposed law.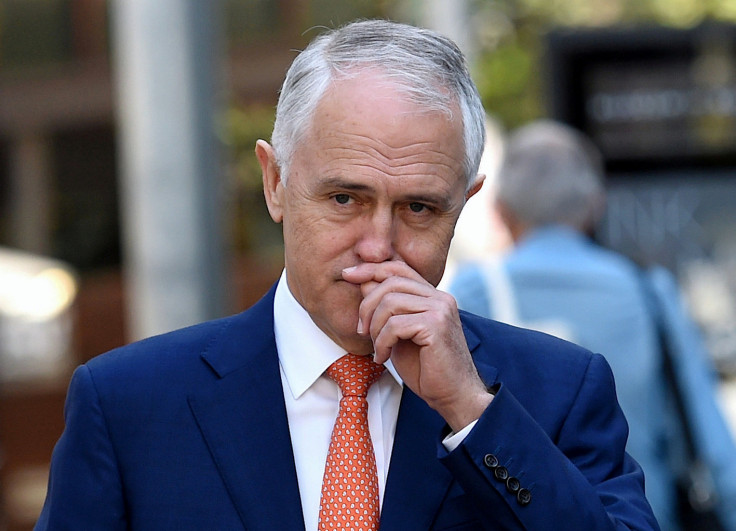 The ban would apply whether or not they were found to be refugees and extends to all types of visas, including tourist and business categories.
While the proposal has earned bipartisan support in parliament, others believe the government should instead be doing more for refugees. "It is fundamental that Australia lifts its effort to make a far greater contribution to this global crisis," refugee lawyer David Manne said, according to Reuters.
"The way to do it is not to propose further measures that are about protecting borders rather than protecting people."