Italian coastguards rescued more than 700 migrants from boats in the Mediterranean after Prime Minister Matteo Renzi warned in an interview on Italian television that the country could not cope with so many arrivals – 153,450 so far in 2016 – for another year.
Nine people lost their lives trying to reach Italian shores, but 729 others were rescued and taken to Sicily on 26 October. In between 21-25 October, over 6,700 migrants were rescued in the Channel of Sicily.
Speaking as a guest on a popular Italian TV programme the night before, Renzi reassured that the situation is under control. "There are issues, but we can handle them," he said, but, he added, a solution had to be found by March 2017 because "Italy cannot take another year like the one we've just had".
The Prime Minister also warned that Italy is only willing to disburse its EU contributions if all countries are willing to do their bit to address the migrant crisis. "It's too easy to take our money and then put up walls. You know what? Money doesn't go through walls" said Renzi. "If you put up walls against migrants, you can forget about Italy's money."
Renzi was vocal in expressing his disappointment with the EU for what he said was a lack of support in dealing with the influx of migrants. "Italy has taken responsibility because of Europe's failure to show solidarity," he said.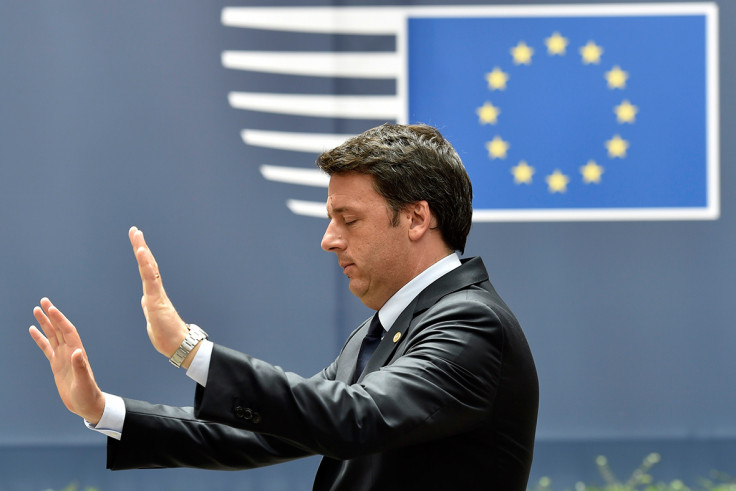 In reference to the anti-refugees barricades erected in a small central Italian town on 25 October, he said: "We should have probably handled it better, but the Italy I know, when there are 11 women and 8 children [needing help], works hard to solve the problem."
In its latest report, the International Organization for Migration reported that 328,225 migrants and refugees arrived to Europe by sea this year as of 23 October, mostly in Greece and Italy. The total is well below the number of arrivals at this point in 2015, by which nearly 690,000 migrants and refugees had made the journey, but the deaths at sea have increased. An estimated 3,671 people have died trying to make the crossing this year in comparison to 3,175 in 2015.