The Jungle is no more. French authorities declared they have cleared out the squalid camp in Calais that had been home to thousands of people trying to reach Britain. Nearly 6,000 people have been bussed to reception centres around France. The former residents took only what they could physically carry, leaving behind the possessions they had accumulated during their time in the camp.
These personal effects are poignant reminders of the lives of people who spent months living here, hoping to find a better life for themselves and their families. Children's drawings hang on the plywood walls of abandoned shelters. A self-help book by Dave Pelzer, king of the misery memoir, lies on a bed. Flowers and vegetables cheer up tiny gardens in the muddy site.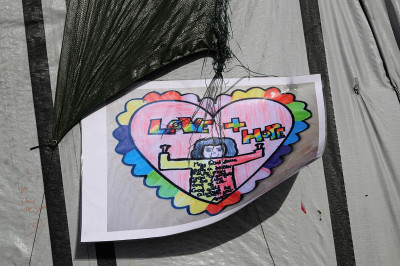 In one shelter, a dictionary for translating between English and Tigrigna (a language spoken in Eritrea) has been left behind – a sign, perhaps, that its owner had given up any hope of reaching England.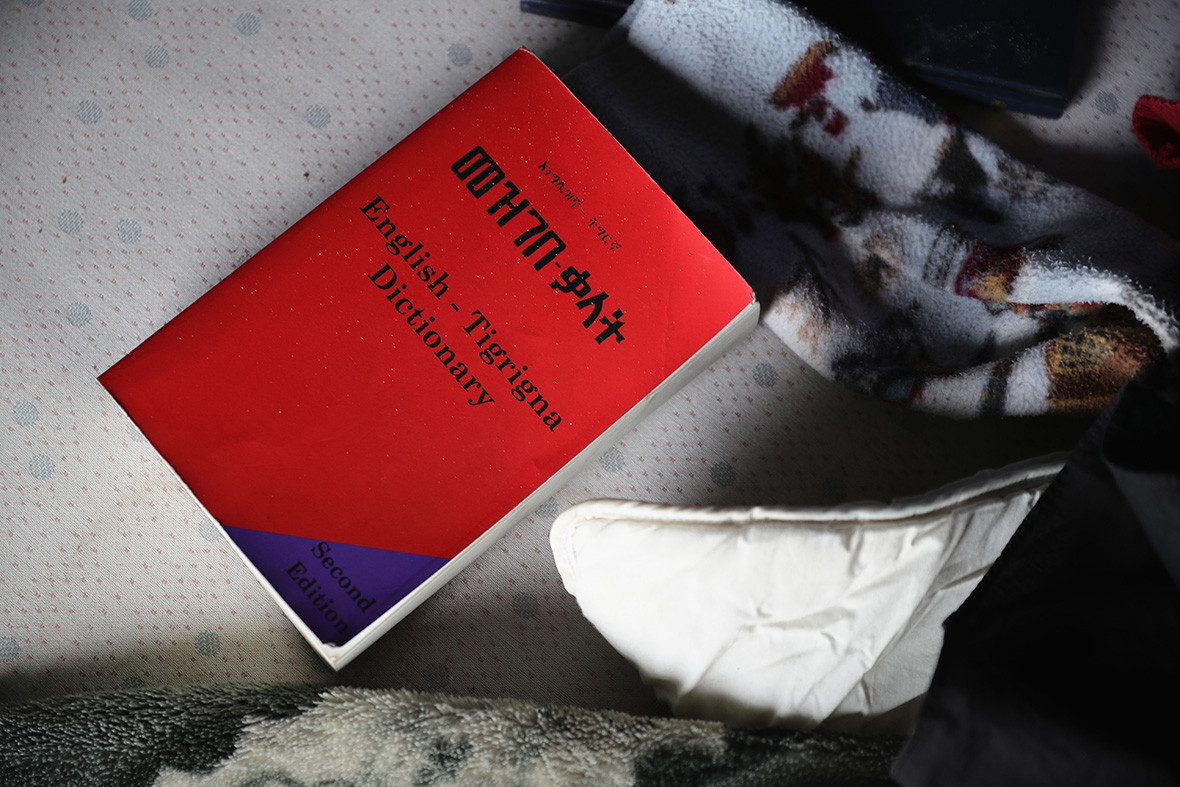 Bulldozers have started to clear the charred ruins and remove any tents and shelters that remained standing after fire swept through the Jungle. "The camp is completely empty. There are no more migrants in the camp," said Prefect Fabienne Buccio, the state's highest authority in the region. "Our mission has been fulfilled."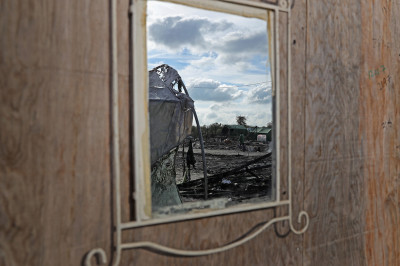 Despite the pronouncement, some people are still milling around the edges of the camp. Some of the camp's residents have refused to board the buses, insisting they were going to keep on trying to board trucks and buses heading to Britain. One Ethiopian, who gave only his first name, Binal, said he was hopeful the British government would give him a house, although he and other migrants spoke poor English and didn't appear to understand the process of applying for asylum. A teenage boy named Zia seemed confused and lost. "I want to go to the UK," he said. "Not staying here, the Jungle finished. But I not understand where I go."