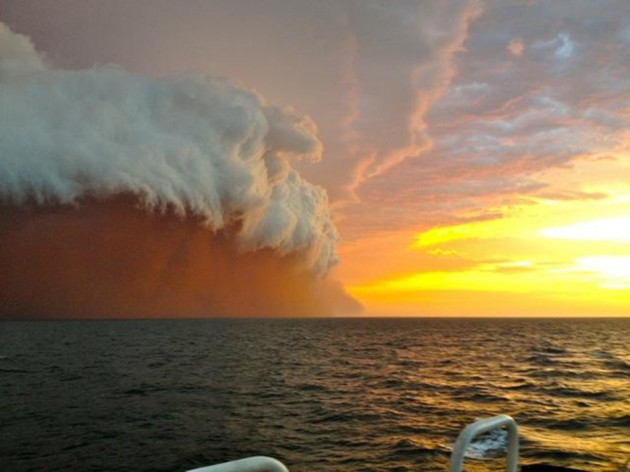 A massive sandstorm has hit Western Australia's Pilbara region about 1,500km north of the state's capital of Perth.
The huge wall of red dust was whipped up by tropical cyclone Narelle.
Stunning images were captured by photographer Brett Martin who was on a tugboat about 30km northwest of the city of Onslow.
Martin said the swell lifted up to two meters and wind blew at up to 40 knots (75km/h) as the storm approached, the Sydney Morning Herald reported.
He added that before Narelle arrived, sea conditions were glassy and flat.
Narelle, a category 3 severe tropical cyclone, moved on southwards. Authorities asked people in the area to stay alert, even though the storm posed no immediate threat.
In September 2009 Sydney was swamped in a huge sandstorm.