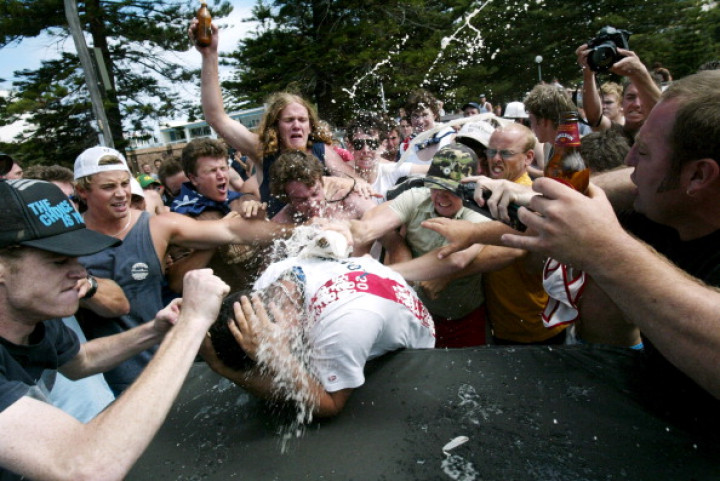 Australian authorities conducted a major terror raid on Wednesday 18 September and arrested 15 suspected members of terror group Islamic State, also known as Isis.
One person was also charged with terrorism-related offences as it is believed he intended to carry out "demonstration killings", including a public beheading, in the country.
The mass-arrest prompted hundreds of Australians to take to social media to share their views on the event.
Many netizens expressed their fear that riots similar to those occurred in Cronulla in 2005 could take place.
The Cronulla riots were sparked in December 2005, after a group of volunteer surf lifesavers were assaulted by a group of young men of Middle Eastern appearance.
The tensions that erupted in the attack followed another major episode of violence in 2000, when women and teenage girls as young as 14 were gang raped by 14 Lebanese Australian youths.
A few days following the assault on the volunteers, around 5,000 people gathered at Cronulla beach, Sydney, to protest against the recent violence.
However, the protest turned ugly as demonstrators were drinking heavily. One protester attacked a man of Middle Eastern appereance he had spotted on the beach.
Similar incidents occurred later that day and riots continued for days. Many people were assaulted, and one person was stabbed to death. Several businesses were also damaged.
The attacks were widely condemned by Australian authorities and media and many people who had taken part in the riots were arrested in the following months.
At least 16 people were charged with crimes including: malicious damage, assaulting a police officer, affray, offensive conduct and resisting arrest.