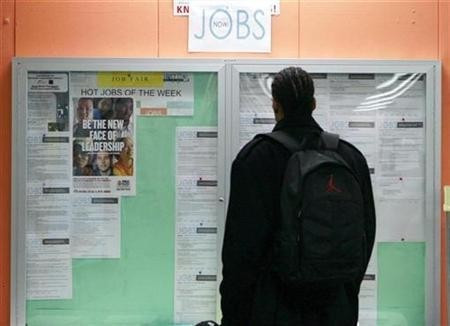 Australia's jobless rate has unexpectedly declined in May as businesses increased hiring especially for part-time jobs, according to official data.
The Australian Bureau of Statistics (ABS) said that the seasonally-adjusted unemployment rate declined to 5.5% in May from the revised 5.6% in April. Analysts expected an unemployment rate of 5.6%.
The ABS noted that the number of employed people increased by 1,100 to 11.6 million in May. Analysts estimated total employment to decline by 10,000 people in May.
The increase was primarily due to increased part-time employment that was up 6,400 people to 3.5 million. Meanwhile, full-time employment declined by 5,300 people to 8.2 million.
Some analysts opined that the increased casual and part-time work is masking the country's real employment situation. According to official figures, a large number of workers in casual or part-time jobs are willing and able to work more hours, indicating the unemployment rate is higher than reported.
The number of unemployed people has declined by 3,600 people to 682,900 in May, according to ABS. The labour force participation rate, which is the proportion of the population that have a job, are looking for work or ready to start work, declined 0.1 percentage points to 65.2% in May.
The underemployment rate was 7.4% and labour force underutilisation was 12.9% in May. The average amount of time worked per employee fell to 139 hours and 38 minutes, from 140 hours and 38 minutes.
Analysts are projecting the jobless rate to increase above 6% by the end of 2013. During the global financial crisis, the unemployment rate rose to 5.9% and the rate peaked at 6.1% in July 2013.
They have also revised down Australia's growth forecasts due to a slower-than-expected shift from mining -led growth in the country.
Analysts recently revised down their growth forecasts for Australia amid a slower-than-expected shift away from mining-led growth.