The Royal Institute of Australia will perform vasectomies in front of a live audience and stream the event globally via the Internet.
World Vasectomy Day will take place on 18 October and around 1,000 men in 25 countries will replicate the event to show they are concerned with the growing strain the human population is having on the Earth's resources.
Created by documentary filmmaker Jonathan Stack, the event will see men in Australia have vasectomies performed live in front of an audience at the Royal Institute of Australia in Adelaide.
Stack said: "We're asking men who do not want more children to shoulder the burden of family planning, to fight for their family, their community, their country and our planet.
"To be like Frodo in The Lord of the Rings - by throwing our fertility into the fire, we're protecting our women, our families and future generations."
The world's most prolific vasectomist, the Florida urologist Dr Doug Stein, will be performing the procedures in Australia and the events will be streamed live online. Dr Stein has performed more than 29,000 vasectomies.
World Vasectomy Day will also be subject of a film about the world's population. The Vasectomist looks at how Stack was inspired by Stein to create the event and what effect the ever-increasing population is having on the world.
Paul Willis, director of the RiAus, said: "This event will take vasectomy out of the medical suite and into the homes of people who may never have considered vasectomy. It will be an important way of encouraging people to think about how their ecological footprint leaves its mark on the planet."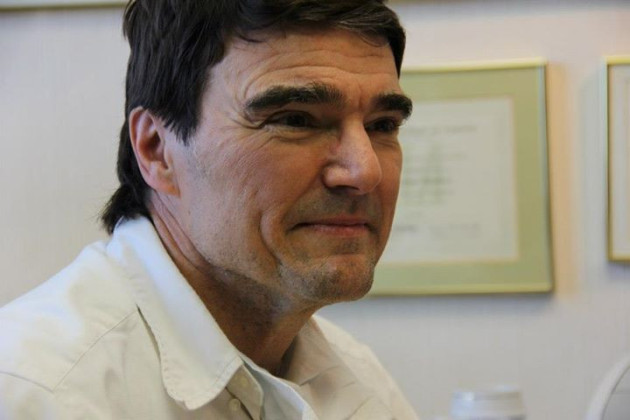 Australia has one of the highest uptake rates of vasectomies. Rather than to ask people not to have children, Stack and Stein say that with half of all pregnancies being unintended, "it's time for men to help shoulder the burden of family planning". They say it is the best option for men who do not want any more children.
During the event, Stein will answer questions about the operation, while experts will discuss cultural, political and ethical issues raised by the event.
Population expert Paul Ehrlich said: "Can vasectomies really make a difference? Mine made a big difference in my life, and to this day, I consider it the single most important contribution I have personally made to the wellbeing of future generations."
Speaking about the campaign, Stack added: "By getting men to 'put their balls on the line for Mother Earth' we leave a legacy as powerful and perhaps more important than simply making more babies.
"Whatever you think about the issue, I believe we desperately need to start a conversation about a subject that at times feels like a taboo. My hope is that by launching this multiplatform media project that includes the film, a live event, and online campaign, will help us get it started."