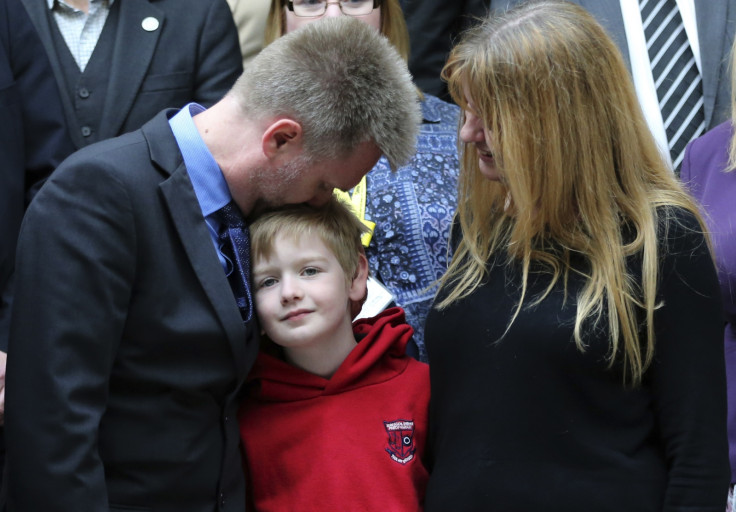 The Australian family that was facing deportation from Scotland has received a temporary respite after being granted permission to remain in the UK for another 60 days. The Brains – Gregg and Kathryn Brain – who have a Gaelic-speaking son, have, however, been refused the right to work despite having been offered jobs in the Highlands.
The family was caught in bureaucratic complications after the UK government cancelled the post-study work visa scheme in 2012, under which the family had moved to Scotland in 2011.
On Monday (30 May) evening, Ian Blackford, the Brain family's local MP, received an email from Home Office minister James Brokenshire that stated that both the parents and the seven-year-old Lachlan would be granted leave to remain until 1 August, but the parents would not be allowed to work. The relief came after a series of eleventh-hour appeals at Holyrood and Westminster.
The Brain family has been forced to apply for a tier 2 visa following the cancellation of the previous visa scheme. Tier 2 visa applies to people from outside the European Economic Area who have already been offered a skilled job in the UK, but the visa scheme has more stringent rules, which the family is struggling to meet.
Gregg Brain told the Guardian that although he is grateful to minister Brokenshire for extending their leave, the fact remains "that we are still homeless and unemployed at his behest". He added that he and his wife were forced to give up their jobs following the first deportation threat and thus, they will be unable to meet the current visa requirement that needs them to have £900 ($1320) in maintenance funds for each family member untouched in a bank account for 90 days.
"My fear is that he is publicly announcing that he is giving us every change but then setting up circumstances in which it becomes impossible for us to meet the requirements," Brain said.
Meanwhile, Blackford reportedly called on Brokenshire to "urgently rethink" their decision of denying work permit to the couple. He termed the decision "utterly incredible" and questioned the basis of the decision. "How does he expect Kathryn, Gregg and Lachlan to make ends meet until the beginning of August while the UK government refuses to allow them to work?" he was quoted as saying.
"Both Kathryn and Gregg have secured jobs in the local area, which would benefit the local economy and allow them to continue the enormous contribution that they have already made to life in the Highlands," Blackford argued further.