Australian opposition rejects plan for same-sex marriage vote
Opposition Labour party says it wants to legalise same-sex union but is against a referendum.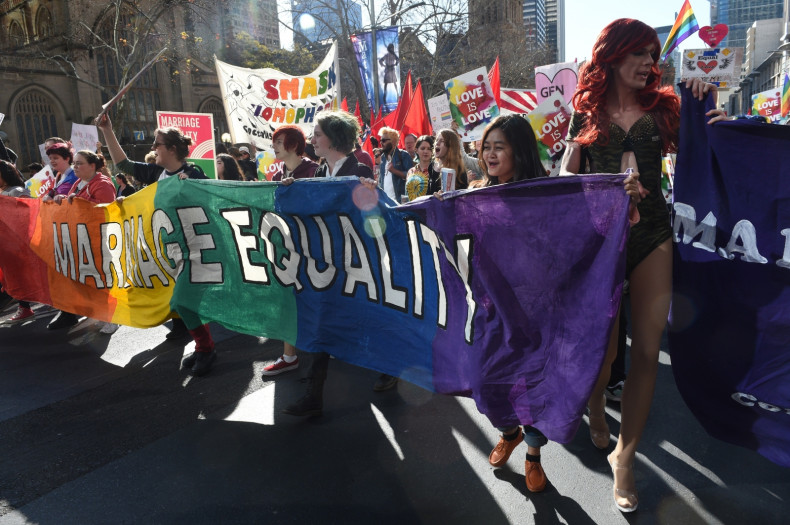 In a potential blow to Prime Minister Malcolm Turnbull, Australia's opposition party has rejected the government's plan for a referendum on whether to legalise same-sex marriages in the country.
According to reports, Labour leader Bill Shorten said his party's decision is based on consultations with experts, mental health professionals and the country's LGBT community. While the opposition wants parliament to legalise gay marriages, it has said it does not want the government to spend money on a referendum.
"Why should gay Australians be subjected to a different law-making process than any other Australians?" Reuters quoted Shorten as saying.
"Why should a couple in a committed relationship have to knock on the doors of 15 million of their fellow Australians and see if they agree with it? The easiest way is the way which this parliament has done for a hundred years - legislate."
The Australian government had said that the same-sex marriage issue would be decided by a vote of all Australians in a national plebiscite. As part of his election commitment, Turnbull had vowed to hold the plebiscite following which the Australia's centre-right coalition government had introduced legislation in the parliament in September to hold the vote in February 2017.
Since Turnbull's coalition government has no majority in the upper house of parliament and only a one-vote majority in the lower house, the bill requires the support of some opposition members.
According to Reuters, a Gallup poll in August found that 61% of the Australians supported same-sex union. But it is feared that Turnbull's reputation could be damaged if he fails to deliver the legislation as promised.
It is reported that several MPs had already turned down the national vote to legalise gay marriages and the rejection by Shorten's Labor party is thought to have ended the possibility of passing the plebiscite bill.
If the bill to hold the vote is not passed, the issue of same-sex marriage is not likely to come up in parliament until after the next election, which is three years away.
But those advocating same-sex union have also raised concern that public debate around the vote would do more harm than good for the LGBT community fearing that it could spark homophobic rhetoric against same-sex couples.
"We've listened to the experts, to mental health professionals, and the experts have unequivocally explained to Labour that the plebiscite could cause harm to gay and lesbian people, particularly, but not exclusively, young people," Australia's news.com.au quoted Shorten as saying. "Having met these families, having listened to these stories, I could not in good conscience recommend the Labor Party that we support the plebiscite about marriage equality."