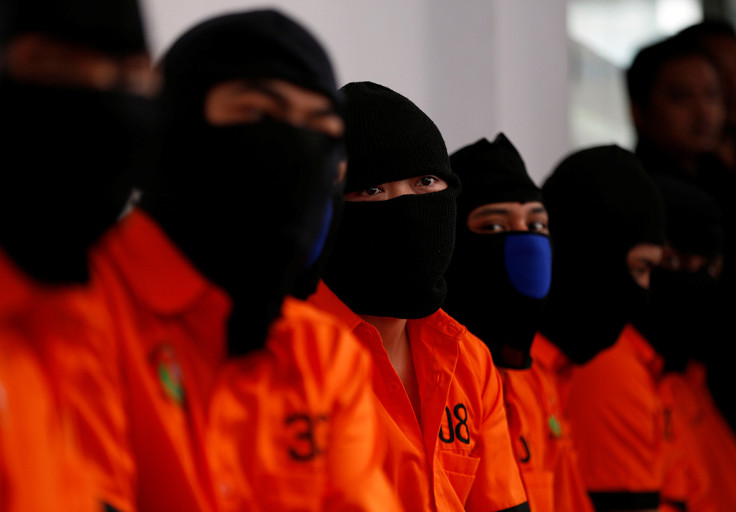 A former British reporter and an Australian businessman are being detained on the Indonesian resort island of Bali for allegedly being in possession of drugs.
David Fox, 54, a former Thomson Reuters war correspondent and businessman Guiseppe Serafino, 48, could both face up to 20 years in prison after being arrested in Denpasar, the island's capital city.
Denpasar Deputy Police Chief Nyoman Artana stated that Fox claimed that he started using hashish "because of a work assignment as a Reuters journalist reporting from a conflict zone in Somalia."
Serafino's house in Sanur in Bali was raided following a tip-off from residents said local police, who claim to have found around seven grammes of hashish in the house. According to Artana, Serafino told them that Fox had helped him buy the drugs.
A meeting was then arranged for Serafino to meet Fox in a bar in Sanur. When Fox turned up, he was arrested by police. The officers reportedly found hashish in his pocket and at his house, totalling 10 grammes. Serafino, who has allegedly admitted to using drugs, said it was to help his cancer, Artana said.
Both Serafino and Fox will not face the death penalty as it is only applicable to drug traffickers, reported the AFP.
Fox, from Shrewsbury, appeared with his co-accused at a press conference on 10 October, dressed in orange boiler suits, with their heads covered.
Fox worked for the Thomson Reuters news agency for more than 20 years and covered conflict areas such as Bosnia, Rwanda, Pakistan, Afghanistan and Iraq. Fox left Reuters in 2011, reported the AFP .
A Foreign and Commonwealth Office spokesman said: "We are in contact with local authorities and are providing assistance to a British national who has been arrested in Bali, Indonesia," reports the Shropshire Star.