An Australian politician has apologised after publishing a picture of herself with a man in blackface on social media. Liberal National Party candidate Kerri-Anne Dooley was pictured laughing with a man impersonating an Aboriginal Australian at a party on 8 October.
Dooley is hoping to become councillor for Redcliffe at the forthcoming Queensland local elections. She has deleted the offending photo from her Instagram account, which was captioned: "Got to meet the lead singer of Yothu Yindi yesterday."
Yothu Yindi were an Australian band who earned commercial success in the 1990s. They were led by charismatic frontman Mandawuy Yunupingu, an Aboriginal Australian.
"I attended an Australian-themed housewarming party where guests went as icons of prominent Australian identities. The party was a great celebration of Australian life and culture," Dooley said on 9 October.
"One person was a fan of the band Yothu Yindi and lead singer, the late Mandawuy Yunupingu. I posted a photo of us together on my Instagram feed. On reflection it was a mistake to post this photo and unprompted, I deleted it. I apologise for any offence that this may have caused."
Blackface is a type of theatrical make-up popularised in the 19th century, often worn by non-black performers. It is rarely used in public performances today and is regarded as racist by most.
In 2016, the British Army was forced to apologise after tweeting a picture of a soldier wearing blackface camouflage with the caption: "Being a soldier in the jungle requires a robust sense of humour." The force deleted the tweet and acknowledged that it "may have been misinterpreted".
Australian Aboriginals suffer significant health, wealth and wellbeing inequalities in comparison to the settler population. Only a handful of Australia's 226 federal MPs are Aboriginal.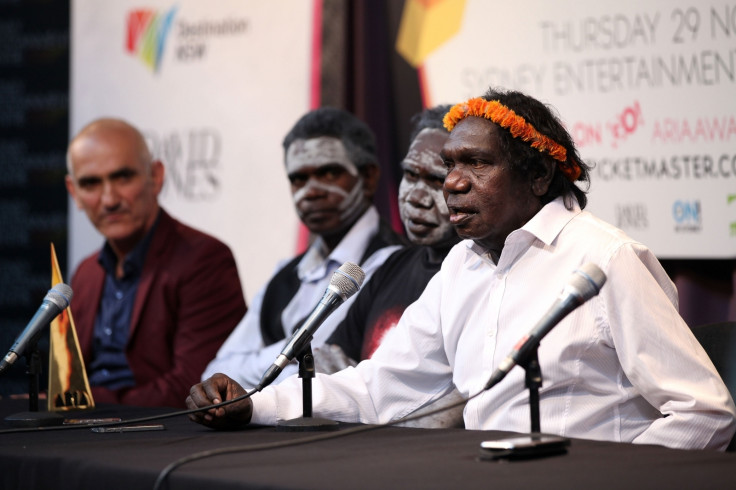 A report in May from the Australian Human Rights Commission said: "It is clear that Australian governments at all levels are, in key respects, failing Australia's First Peoples."
Yothu Yindi were an Australian music group with both Aboriginal non-Aboriginal members who combined traditional Aboriginal sounds with rock and pop in the late 80s/early 90s. In 2012, they were inducted into the Australian Recording Industry Association's Hall of Fame.
Singer and guitarist Mandawuy Yunupingu was a member of the Gumatj people, one of sixteen groups making up the Yolngu people, who inhabit north-eastern Arnhem Land in the Northern Territory of Australia. He died in 2013, aged 56.
In addition to his successful music career, he was also a respected educator, working as a teacher and publishing research promoting the "Both Ways" system in Australian schools, whereby traditional Aboriginal teaching methods could be incorporated into the classroom alongside Western techniques.