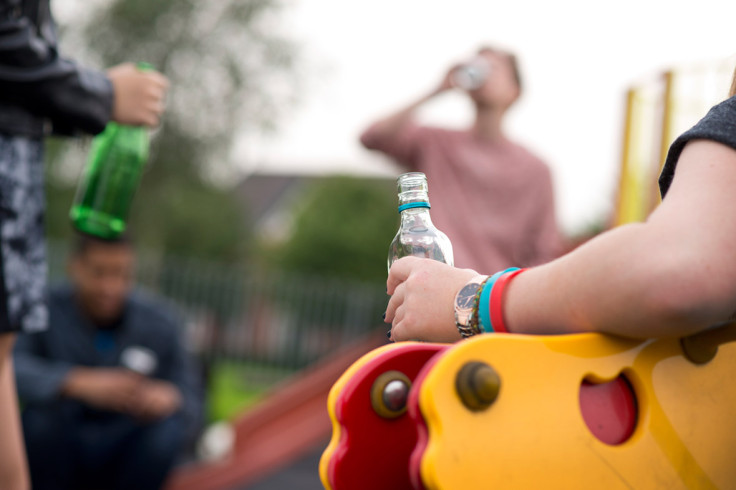 The grim lives of Britain's child drug runners – some as young as 12 – have been laid bare in a BBC Three documentary charting the expansion of inner city gangs into the countryside.
So-called "county lines" – an ever growing reality of the UK drugs market – sees gangs from London and other major cities sending junior crews into the provinces to out-muscle local dealers and take control of the market.
The work is tiring, relentless and incredibly risky. That is why it is reserved for the gangs most low-ranking members, typically young men but sometimes children, according to the National Crime Agency.
Some 70% of police forces in rural England have reported a country lines market opening up in their area.
Crack and heroin are the most common products ferried out to the shires by young dealers eager to prove themselves to their elders.
Often, thousands of pounds worth of drugs are packed into special tubes, which the mules then place in their rectums.
Then they spend two to three weeks on their new patch, working 24 hours a day, selling drugs to locals who order via a phone number based at a London headquarters – the "country line". The order is then relayed back out to the junior, who meets the client at an arranged place.
"You're not really allowed to come back [until you have sold all your stash]," a senior runner called SK told the BBC. "It's just working, working, working."
"The hardest thing about dealing is not getting robbed, and trying to stay alive," he added, in reference to the conflicts the invading urban gangs inevitably run into when they arrive to usurp the local dealers.
Gangs often force an addict or dealer out of their house and then set up shop in their home. This practice, known as "cuckooing", was used by members of Birmingham's Chyna Crew when they established a country line in the cathedral city of Exeter, Devon.

Several members of the group, in their teens and early twenties, received lengthy prison sentences at Exeter Crown Court in August.
The court heard how the Birmingham men used rape and violence to assert control over the local drug market, firing a shotgun and stabbing a rival along the way.
The extreme levels of violence used by drug runners reflects the pressure they are under from more senior gang members to make healthy profits, which can exceed £2,000 a day.
If drugs and money are stolen by rivals or confiscated by the police then the runner can find themselves working in indentured servitude to the gang – paying off the debt with unpaid labour. Despite proposals from authorities to use modern slavery laws to prosecute gang chiefs for this, no action has been forthcoming.
The majority of the runners from London are from ethnic minority backgrounds with complicated family histories. While in Liverpool and Manchester, the runners tend to be white British or European, the NCA said.
"There's no turning back," SK reflected. "Right now we're still here aren't we? As far as I can see, everyone of us here right now is loving this life".