New Jersey has become the latest state to sue a drug company for allegedly fraudulently pushing the deadly opioid fentanyl at doctors and patients. Fentanyl, which is 50-100 times stronger than heroin, caused the death of pop legend Prince.
Insys Therapeutics produce Subsys – an oral fentanyl spray – only intended for cancer sufferers experiencing intense "breakthrough" pain who have used opioids before and developed a tolerance.
But the firm "used every trick in the book" to increase sales by targeting those those who didn't need it, New Jersey Attorney General Christopher Porrino said.
The state claims the Insys's "greed" put hundred of lives at risk and was to blame for the death of at least one person: a 32-year-old woman proscribed Subsys for her fibromyalgia.
"The conduct alleged in our lawsuit is nothing short of evil," Porrino added. The suit alleges Insys illegally encouraged doctors to prescribe Subsys to patients not suffering breakthrough cancer pain by paying they kickbacks through mechanisms including sham speaking fees.
The Phoenix-based drug company is also accused of misleading health insurers to sign off on Subsys prescriptions by fabricating false cancer diagnosis.
"Knowing full well it was putting lives in peril by pushing for broad based consumption of a highly-specialized and incredibly powerful prescription drug... Insys allegedly forged ahead and did it anyway," Porrino said.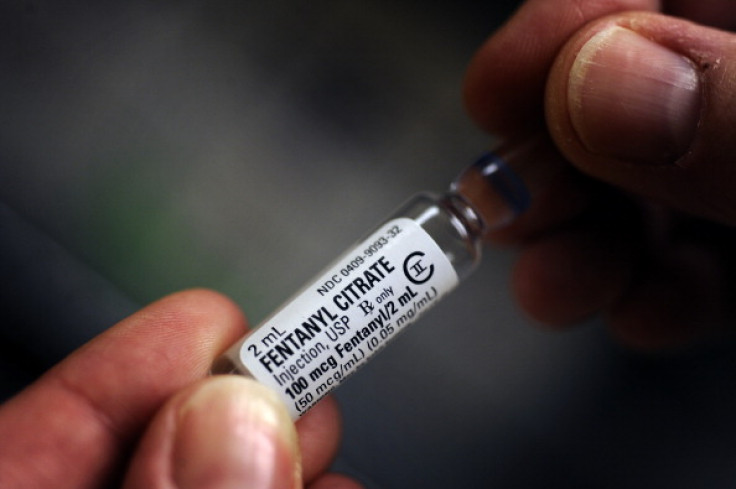 The action comes as the firm announced a $500,000 (£380,000) settlement with the state of Massachusetts over similar allegations, Reuters reported.
It has already paid $8.95 million to resolve investigations by attorneys general in Oregon, New Hampshire and Illinois, and is facing a lawsuit by Arizona.
In September, a congressional investigation unearthed an audio recording of a phone call in which an Insys employee asks a medical insurer to approve a Subsys prescription for a patient who did not have cancer.
The Insys worker lied, saying she was calling from a doctor's surgery, then trotted through a carefully crafted speech that omitted the word cancer but implied the patient has breakthrough cancer pain.
The insurer approved the prescription. However, the patient in question later died of a Subsys overdose.
In a statement on 6 October, Insys said it was under new management and had replaced 90% of the sales force working at the time of the scandal.
It read: "We would like to reiterate that we continue to work with relevant authorities to resolve issues related to inappropriate actions taken by some of our former employees. Accordingly, we have taken a series of major actions to prevent the mistakes of the past from happening in the future."
The US Opioid epidemic
America is in the grip of an opioid epidemic. Drug overdoses are now the leading cause of death among the under 50s. The surge in deaths has been attributed to fentanyl-laced heroin emerging on the streets.
This fentanyl is typically imported from China by drug dealers who use it to cut the non-medical drug in a bid to boost profits. But the demand for heroin was in part created by the overly-liberal prescription of medicinal opioids by US doctors in the 90s. Some 75% of heroin users started on painkillers, according to a study in JAMA psychiatry.
The impact of an under-regulated health sector is laid bare by research produced in 2015 in the Annual Review of Public Health. It showed, unequivocally, the correlation between legal opioid sales/prescriptions in the US and the rate of opioid deaths.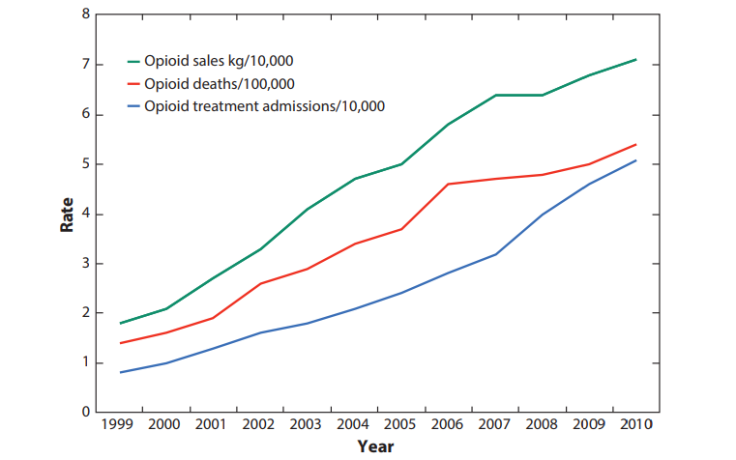 As if that was not enough: it is not even universally agreed that opioids provide an effective remedy to long term pain.