Kate Middleton Prank Call Death: Australian Royal Hoax DJs' Show Cancelled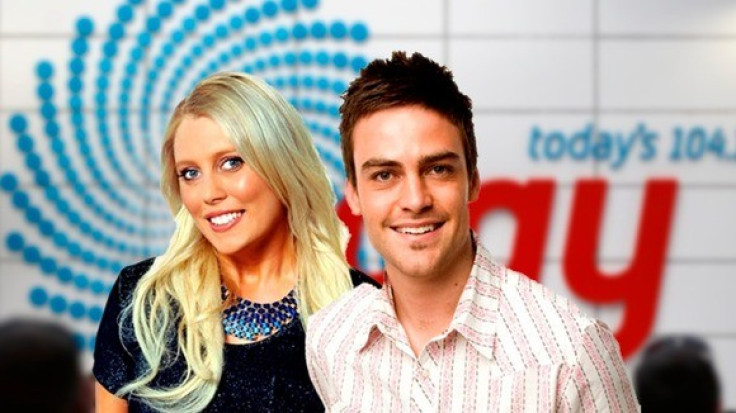 The two Australian DJs who made a hoax phone call to the hospital treating the Duchess of Cambridge last month have had their radio show axed.
The Hot 30 programme, hosted by DJs Michael Christian and Mel Greig, has now been officially dropped by the Sydney-based broadcaster 2Day FM. It had been taken off the air following the death of nurse Jacintha Saldanha, who patched through the pair's prank phone call at King Edward VII's Hospital.
Saldanha, 46, was found hanged in her room in nurses' accommodation three days after she passed on the phone call from the two DJs, in which they pretended to be the Queen and Prince Charles enquiring about the Duchess of Cambridge, who was at the hospital suffering from severe morning sickness.
Southern Cross Austereo, which owns 2Day FM, confirmed the DJs have not been fired from the radio station, but their time slot has been replaced by a new show and the pair will be "returning to work when the time is right, in roles that make full use of their talents".
Ever since the two presenters were taken off air, their time slot has been replaced by a show which plays non-stop music without a host. It will now be taken over by a new show called The Bump.
The producers of the Hot 30 programme, Ben Harlem and Emily Mills, appear to have kept their jobs following the controversy, posting on Twitter about their involvement in the new show.
Following the death of mother-of-two Saldanha, Christian and Greig made a tearful apology in which they said they were "heartbroken" at the incident.
Christian, who pretended to be Prince Charles during the hoax call, said: "These prank calls are made every day, on every radio station in every country around the world and they have been for a long time, and no-one could've imagined this to happen."
Greig added: "There's nothing that can make me feel worse than what I feel right now. And for what I feel for the family. We're so sorry that this has happened to them."
Neither have spoken publicly about the incident since.
Scotland Yard has asked the Crown Prosecution Service if any criminal offences were committed by the pair.
© Copyright IBTimes 2023. All rights reserved.