A former judge on Australia's Next Top Model, Charlotte Dawson, has been found dead in her waterside Woolloomooloo apartment.
Police say there are no suspicious circumstances surrounding the death of the TV personality and former model.
The New Zealand-born celebrity had a history of depression and was admitted to St Vincent's Hospital in 2012 after being tormented by Twitter trolls.
A police spokesman confirmed that a woman's body had been found on Saturday morning.
A report in The Sydney Morning Herald said that Dawson had killed herself.
In her last interview a week ago with Fairfax Media journalist Jo Casamento, Dawson spoke about her former husband Scott Miller, his battle with the drug "ice", criminal convictions for drug offences, stolen goods and prohibited weapons as well as accusations he was a pimp and a drug dealer.
''I continue to fight my depression - it's a bitch of a thing - and I fear watching something like this as it's the most painful time in my life,'' she said. ''I will be with a friend, but I am not looking forward to it. It was a painful time in my life and it might not be good for me. To me it's well over 10 years ago. This broke me very much. I had to go away for five years and leave this country and rebuild my life ... I've adjusted and moved on but it is still very painful.''
Hollywood star Russell Crowe broke down in tears when he was told the news of the death of Dawson. The 49-year-old Crowe and the former model were friends from their teenage years - both growing up in New Zealand.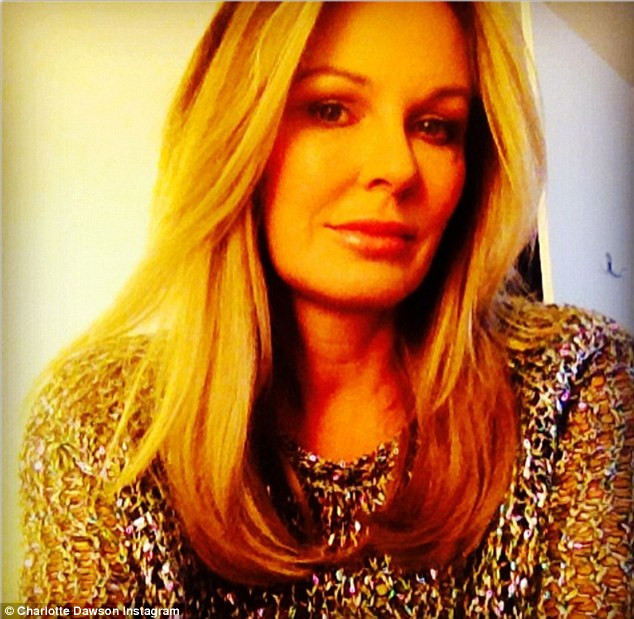 Bauer executive and former magazine editor Deb Thomas, who met Dawson in the early 1990s, told The Guardian. ''I've known her for a long, long time, I knew her in her early modelling days.
"She's always been troubled, I have to say, she had some terrible things happen to her as a young girl.
"It's such a tragedy for a beautiful young woman's life to end in such sad circumstances when she had so much ahead of her."
Fellow television personality Jessica Rowe, who has also spoken about her mental health issues, wrote: "Mental illness is a dirty, black dog and she did so much to help countless people."