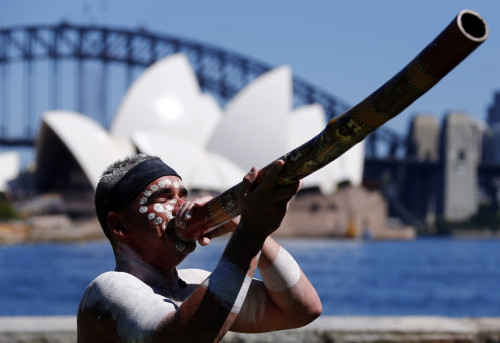 Australia's Future Fund, the nation's sovereign wealth manager, returned a record 17.2% in 2013 after it invested more in global equities and less in debt securities.
The A$96.56bn (£52bn, $85bn, €63bn) Melbourne-based fund increased its allocation in stocks worldwide to 33.1% in the fourth quarter of 2013 from 23.4% a year ago, the fund said in a statement.
The fund, established in 2006 by the government to pay pensions of state employees, lowered its holdings of bonds to 12.2% from 19.1% during the same period.
2013's returns were up from 12.8% in 2012, according to the fund's website.
Loose monetary policy in the US had encouraged the market to pay more for assets so that most classes have now reached their "full" valuations, the fund's chief investment officer, David Neal, said in a conference call.
"The winds of very strong returns are getting more difficult," Mark Burgess, managing director of the Future Fund, said in the call. "Many of the factors behind them are already factored into the asset classes," Burgess added.
"Future returns will increasingly need to be driven by improved global growth," Burgess said in the statement.
The Australian-dollar value of the fund's overseas assets was helped by a drop in the currency's exchange rate, which lost 14% against the US dollar in 2012, according to Bloomberg data.
The Future Fund was established with contributions of A$60.5bn from the federal government.
It has generated a return of 10.6% per annum over the past five years and 10.3% per annum over three years, exceeding the baseline long-term target return of 7% per annum and 6.9% per annum for each period respectively, according its portfolio update to 31 December, 2013.