The attack on a Berlin Christmas market earlier this month that left 12 people dead and dozens more injured may have been even more devastating had it not been for an automatic braking system in the truck driven by the killer, German media reports.
Investigators believe a device built into the truck designed to apply the brakes after detecting a collision prevented more lives being lost when it was driven into a crowd of people by attacker Anis Amri on 19 December.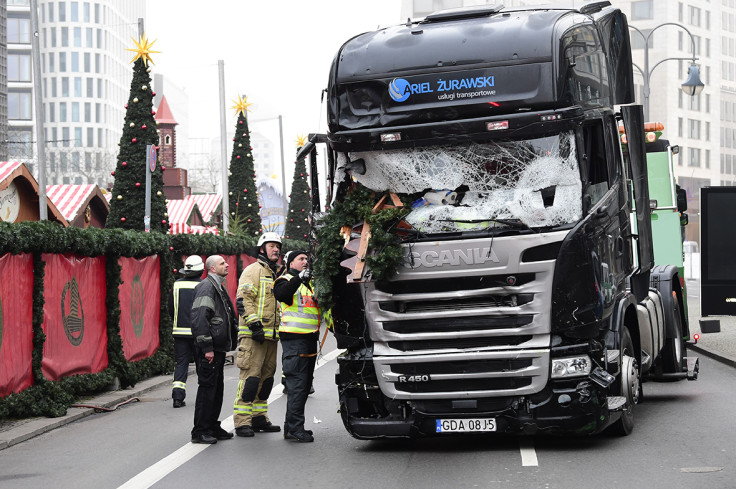 Since 2012, European regulation requires all new heavy goods vehicles (HGVs) heavier than 3,500 kilograms (3.5 tonnes) come equipped with an advanced emergency braking system. These use sensors to detect the possibility of a collision and, if necessary, automatically apply the vehicle's brakes.
Investigators now believe this is what caused the truck driven by Amri to come to a halt after approximately 80 metres, reports Germany's Süddeutsche Zeitung newspaper and broadcasters NDR and WDR. Without the braking system, the devastation may have been on par with the Bastille Day attack in Nice, France this year, which left 86 people dead and scores wounded.
"This technology has saved lives," a government spokesperson told Süddeutsche Zeitung.
It was initially believed that the stolen truck's Polish driver Lukasz Urban struggled with the hijacker in the moments leading up to the attack and helped prevent further deaths. However, forensic analysis has concluded that Urban was shot in the head several hours before the 36-tonne Scania PRT truck ploughed into the Christmas market in Berlin's Breitscheidplatz square, and was likely unconscious at the time of the attack.
Amri was later killed in a shoot-out with Italian police in Milan on 23 December.