The year in pictures: The 100 most memorable photos of 2016
IBTimes UK takes a look back at the 100 most iconic news and sports images of 2016.
The EU referendum, the US election, the migrant crisis, the terror attacks in Nice and Brussels and the battles for Sirte, Aleppo and Mosul – as well as the Rio Olympics, Euro 2016 and the Ryder Cup – it has been an eventful year. IBTimes UK looks back at the 100 most memorable news and sports images of 2016.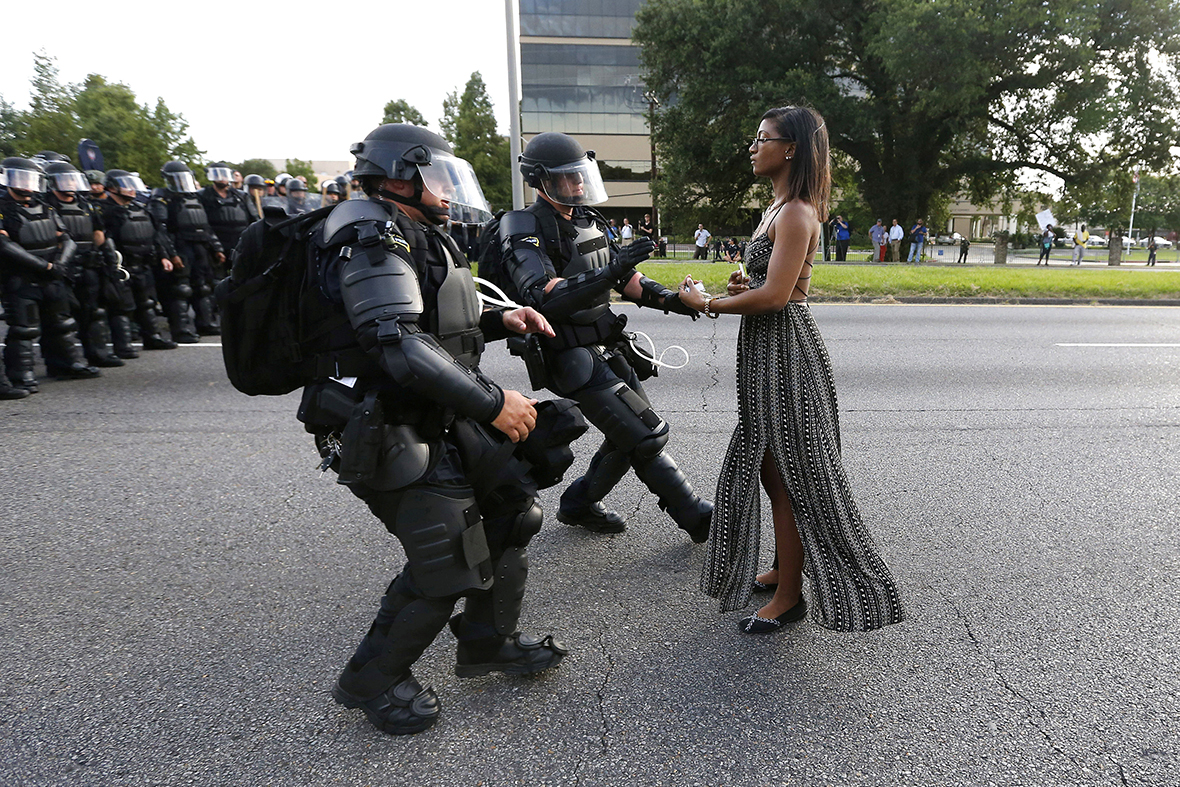 2016 was a tumultuous year across much of the world. There were seismic shifts in politics, with the falls of prime ministers David Cameron of Britain and Matteo Renzi of Italy, both of whom stepped down after losing referendums. Europe often seemed to be falling apart amid disagreements about migration, money and sovereignty — an impression that was confirmed when Britons voted to leave the European Union. The US was split by the most divisive presidential election campaign in history.
Brussels, Istanbul and Nice in southern France were rattled by horrific attacks blamed on Islamic State (Isis/Daesh). Earthquakes shook Italy, destroying churches and historic buildings and leaving nearly 300 people dead. Hundreds more died in a failed coup attempt in Turkey, the repercussions of which are still being felt five months later.
The flow of refugees into Europe from war-torn and poverty-stricken regions continued in much smaller numbers than 2015, but more people died trying to cross the Mediterranean from North Africa to Italy. In Calais, France, authorities finally dismantled the sprawling camp known as the Jungle.
Ongoing crises in the Middle East were illustrated through photos of some of their youngest victims. A photo of a five-year-old boy caked in debris while seated in an ambulance in Aleppo, Syria, was heavily shared.
Latin America and the Caribbean saw some of the most momentous events in their recent history in 2016, with Barack Obama becoming the first sitting US president to visit Cuba in 88 years, a peace deal being reached to end Colombia's bloody conflict and a visit by Argentine Pope Francis, the first pontiff to come from the heavily Roman Catholic region. But tragedy also haunted the continent as a plane carrying the Chapecoense football team crashed in Colombia and Hurricane Matthew devastated Haiti.
© Copyright IBTimes 2023. All rights reserved.