Live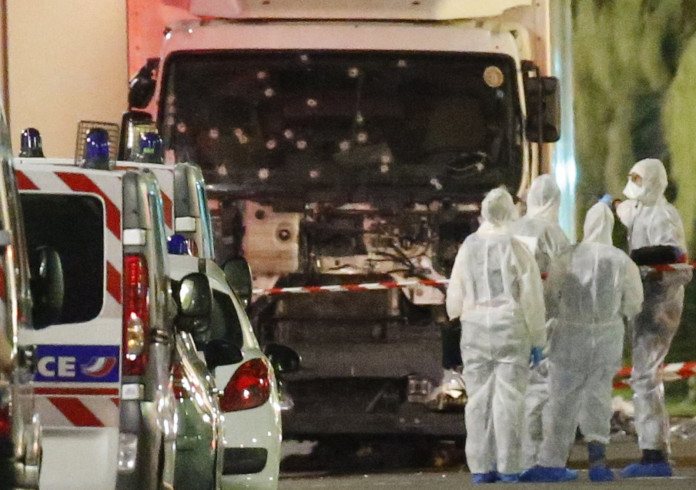 84 people are dead after a lorry struck a crowd during Bastille Day celebrations in Nice.

There are 50 injured, with 18 in a critical condition.

The attacker has been named as Tunisian-born Mohamed Lahouaiej Bouhlel.

The suspect is not believed to have been on a terror watch list.

The incident took place on the famous Promenade des Anglais during a firework display.

The mayor of Nice and police have advised people to stay indoors.

The French president Francois Hollande said France has been "left in tears".

The date of the attack, France's national day of celebration, is seen as symbolic.

At least 12 children are believed to have been killed.

World leaders including Barack Obama have joined in condemning the attack.

The interior minister, Bernard Cazeneuve, said: "We are at war with terrorists who want to strike us at any cost and who are extremely violent."