Shares in British house builders are trading to the upside after the UK Chancellor unveiled a radical change to the stamp duty system which, means more "ordinary people" will be able to snap up properties thanks to more affordable tax rates.
Persimmon, Taylor Wimpey and Barratt Developments all saw their share prices were trading over 1% as of 1530 GMT, after George Osborne revealed that Whitehall would abolish the old stamp duty "slab system".
Stamp duty works on a "slab" basis, by which the percentage paid applies to purchase price band. This can have a distorting effect on the housing market, because a house is very difficult to sell at prices just above each threshold, for example, £250,001.
However, under the new rules [figure 1], 98% of homebuyers will be paying only tax on portions of their property.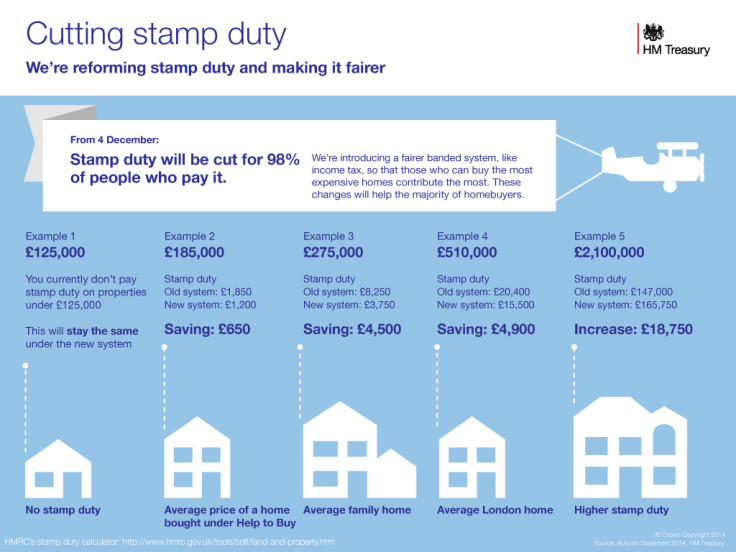 Persimmon, Taylor Wimpey and Barratt Developments are building hundreds of thousands of new properties across Britain and the alleviation on stamp duty payments is tipped to help sales.
The lack of UK housing has been largely to blame for rocketing properties prices. According to the Confederation of British Industry (CBI), 240,000 new homes need to be built per year to meet current levels of demand.
However, in only four out of the last 14 years has that figure exceeded 200,000 new homes. In 2010, fewer houses were built than in any year since the Second World War.
The chronic shortage of supply and increasing demand has meant house prices, on average, have rocketed by 56% nationally since 2004, with a 90% increase in London.
According to Office for National Statistics data, annual house price inflation was at 12.5% in England, 5.8% in Wales, 7.6% in Scotland and 10.9% in Northern Ireland.
The average UK house price in September 2014 stood at £273,000 (€342,025, $427,614) compared with £274,000 in August.
The regional breakdown showed that the average property price in England stood at £285,000, £172,000 in Wales, £143,000 in Northern Ireland and £197,000 in Scotland.
The Bank of England (BoE) has kept UK interest rates at a record low of 0.5% since 2009.
The BoE capped mortgage lending on 1 October while the Financial Conduct Authority installed new affordability checks for homeowners to stop the soaring UK house prices.
The checks are also designed to make sure that Britons are able to withstand a rise in rates after obtaining a mortgage.