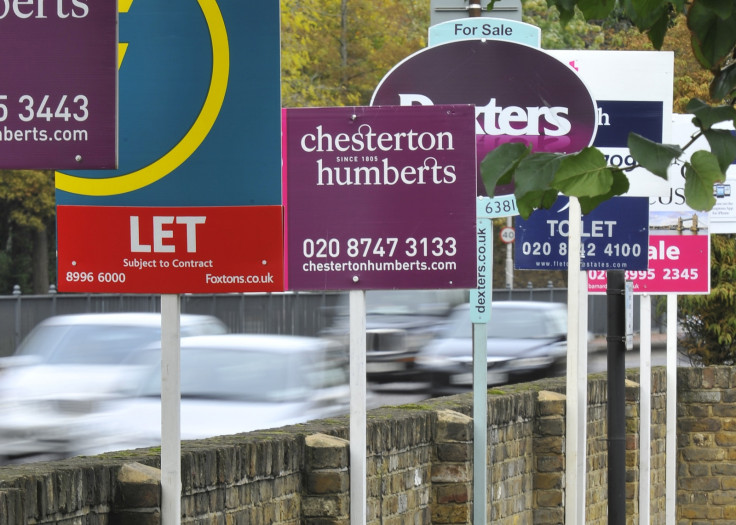 First-time-buyer completions may have jumped in September by 11% year-on-year, but the fall in the amount of money they stump up for a deposit could signal problems for the housing market in the future.
According to the latest First Time Buyer Tracker from Your Move and Reeds Rains, the average first-time-buyer deposit fell 8% year-on-year to £26,134, despite purchase prices still rising.
This means first time buyers own relatively little of their property and have a lot more debt owed to the mortgage lenders.
The research shows that the average first-time-buyer deposit now represents 67.6% of their annual income.
"Help to Buy has helped keep the blood pumping in the first-time-buyer market over the last year, allowing borrowers struggling to save for a deposit the financial life support they need to purchase property," said David Newnes, director of estate agents Your Move and Reeds Rains.
"At the same time, MMR regulations have performed a health check on their finances, ensuring they will be able to withstand a future base rate rise. Lenders have increased the range of higher loan-to-value (LTV) options available to borrowers, allowing the average first-time-buyer deposit to fall even as purchase prices increase.
"But the sands are shifting in the first-time-buyer market. Loan-to-income caps announced in June have added further restrictions for lenders to factor in, on top of the tranche of regulations implemented in April.
"The effect is that lending is tied to wages much more tightly than in the past. Borrowers increasingly have to prove their financial resilience to access the higher LTV deals available. There is more lending, but at the same time it is more responsible and sustainable."
The average UK house price in August 2014 was at £274,000 (€345,052, $437,283).
During the year to August 2014, average house prices increased 12.2% in England, 4.7% in Wales, 6.7% in Scotland and 9.6% in Northern Ireland.
This equates to an average property price of £285,000 in England, £172,000 in Wales, £143,000 in Northern Ireland and £200,000 in Scotland.
The British Bankers' Association (BBA) also revealed that mortgage approvals in Britain fell to their lowest level since July this year as the Bank of England (BoE) and the Financial Conduct Authority (FCA) continue to crack down on lending.
According to BBA data, only 39,271 loans for house purchases were approved in September, down from 41,361 in August.
The BoE capped mortgage lending as of 1 October.
Banks will only be able to comprise 15% of their net new mortgage lending out of loans worth 4.5 times or more the applicant's income.
Meanwhile, the FCA has forced lenders to conduct stricter affordability tests on potential borrowers, to ensure they can make repayments in a number of different scenarios, such as materially higher interest rates.