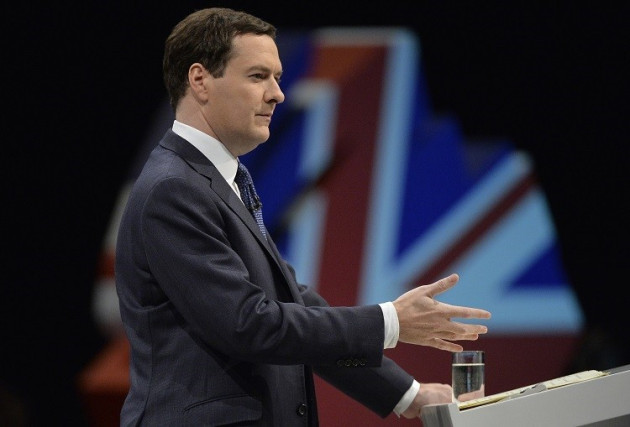 Britain's Chancellor George Osborne is tipped to add an extra £100-150m to the green tax compensation scheme, in his Autumn Statement, in a bid to shield heavy industry from rising energy bills.
While most of the concern over rising energy costs has centred on household bills, the government is set to announce extra relief for energy-intensive industries (EII), such as steel and chemicals, where firms pay some of the highest bills in Europe.
"We're expecting another year's extension. The rough value of that one would assume to be another £100m (€120m, $164m) or £150m, but it's not enough for steel companies," said Jeremy Nicholson, director of the Energy Intensive Users Group.
"They need an investment signal to carry on operating in the UK.
"Government has accepted that price increases caused by carbon taxes would be intolerable for EIIs competing internationally, but there's a limit to what the chancellor can say in one statement."
The UK government compensation scheme has roughly £400m available for energy-intensive companies until 2017.
UK EII firms currently pay around 30% more for their energy bills than their EU counterparts as carbon-based policies account for around 20% of costs.
"Our UK manufacturing plants face electricity costs that are as much as 50% higher than for our key competitors in France and Germany," said Karl Koehler, chief executive officer of Tata Steel's European operations in a statement.
"A substantial part of this disparity is the cost of green levies on UK industry introduced by successive governments over the past decade."
Rising Cost of Energy
In September, opposition leader Ed Miliband pledged to freeze energy prices until 2017, if the Labour Party wins the general election in two years.
Three months later, the coalition government has pledged to cut energy bills by £50 a year, via a series of measures, while a number of the UK's 'Big Six' energy companies have revealed that they are either slashing household bills or not raising prices until 2015.
"It has taken me longer than I'd have liked," said Cameron, while in China for trade agreement talks.
"But I'm very glad that we have put in place some relief on energy bills."
Energy minister Ed Davey said fuel poverty subsidies would be moved into general taxation and some green policy targets would be slowed down as homebuyers could instead be granted £1,000 to spend on energy-saving measures.
The government measures also included a reduction in the Energy Companies Obligation (ECO), which requires energy companies to provide insulation or other energy-saving measures to 400,000 homes a year.