Avengers 4 heading to Tokyo as Josh Brolin confirms Thanos' return
Russo Brothers are taking one of the biggest films ever made to the Japanese capital.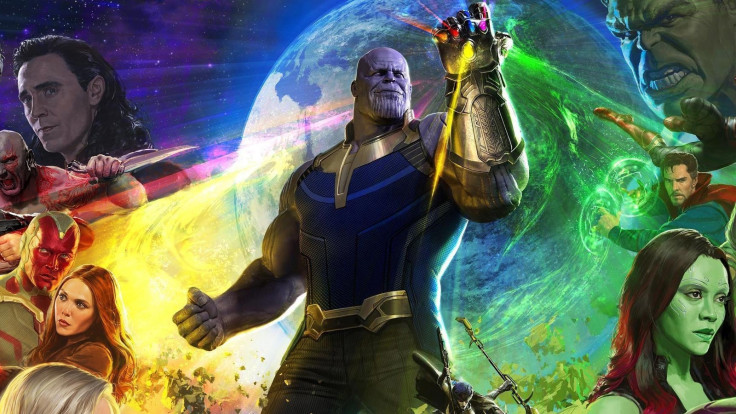 Next April Marvel Studios will bring its cinematic universe of superheroes together to take on their most dangerous foe ever and conclude ten years-worth of storytelling across (by then) 18 blockbuster films.
Avengers: Infinity War is one of the most anticipated and ambitious films ever made, but it's only the first-part of an epic story that will conclude one year later in the as-of-yet untitled fourth Avengers film.
Directors Anthony and Joe Russo are currently filming the two films back-to-back, with the production currently transitioning to Avengers 4 as Infinity War enters post.
Both films are shrouded in mystery, but now we know a little more about Avengers 4, with filming set to take place in Tokyo in August.
A casting call revealed earlier in July that the filmmakers are after actors to play Japanese gangsters and cafe patrons for filming on 17 and 18 August.
According to the call, Marvel Studios is after men aged 20 to 49 with "slender builds" to play the characters.
The call also reveals the scenes will be shot at night, and "will involve rain work and facial prosthetics".
At the same time, Josh Brolin confirmed on Instagram that he's heading back shortly to continue his motion-captured performance as the Mad Titan Thanos, the film's antagonist who is trying to seize control of the entire galaxy.
"Going back for more more MORE!" he wrote. "I want it all." Brolin's inclusion was expected given he's the big bad of the whole Marvel Cinematic Universe (MCU).
In July Marvel revealed the first footage from Infinity War to select crowds at Disney's D23 fan convention and San Diego Comic Con. The footage showed a myriad of MCU characters taking on Thanos, and not exactly looking like they were going to win. The footage was not made public, but did make its way online.
Avengers: Infinity War will feature every hero introduced to the MCU so far, and around 60 established characters in total. The film will be about Thanos acquiring the infinity stones that will give him control over all time and space.
To name just a few of those heroes... deep breath now... there's Iron Man (Robert Downey Jr), Captain America (Chris Evans), Thor (Chris Hemsworth), Hulk (Mark Ruffalo), Black Widow (Scarlett Johansson), Hawkeye (Jeremy Renner), War Machine (Don Cheadle), Scarlet Witch (Elizabeth Olsen), Vision (Paul Bettany), Doctor Strange (Benedict Cumberbatch), Spider-Man (Tom Holland), Star-Lord (Chris Pratt), Gamora (Zoe Saldana), Drax (Dave Bautista), Rocket (Bradley Cooper), Groot (Vin Diesel), Flacon (Anthony Mackie), Winter Soldier (Sebastian Stan), Ant-Man (Paul Rudd), and Black Panther (Chadwick Boseman).
And probably Samuel L Jackson as Nick Fury.
Infinity War is set for release on 27 April 2018. Avengers 4 is set to release on 26 April 2019.
© Copyright IBTimes 2023. All rights reserved.