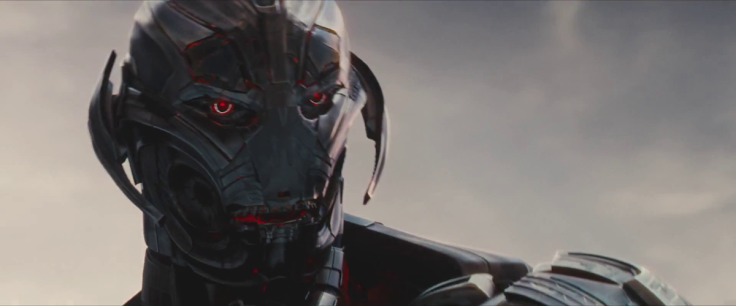 Marvel's has released the third trailer for Avengers: Age of Ultron, which teases the excitement of fans as the new villain Ultron causes more trouble for the Avengers.
In the new trailer, there is a character who plays a vital role in eliminating the threats posed on Earth by the latest Marvel villain.
According to a plot spoiler report by Movie Pilot, Ultron will get killed by the Vision (an android with superpowers and no emotions).
The website marks that the events of Thor: Ragnarok will take place after Avengers 2 and eventually the Norse God will die in Age of Ultron.
After the first causality, superheroes will have to find the worthy one to lift the Thor's hammer and help them defeat the evil-powered villain.
Movie Pilot also notes that the Vision will be the most worthy among the Avengers and will kill Ultron in the end.
This is when the hammer will lose its wielder and the Vision will inherit the mighty metal in order to kill his creator, Ultron.
"The Vision will end up being the most worthy among the avengers and he'll use the hammer against Ultron. Vision helps the Avengers defeat Ultron and Ragnarok starts," the website report reads.
Last year during the Q&A session at the Carlton Cinema, director Joss Whedon had revealed what is ahead for the highly anticipated movie of all time.
"Death, death and death," Whedon said.
Avengers: Age of Ultron stars Robert Downey Jr, Chris Hemsworth, Mark Ruffalo, Chris Evans, Jeremy Renner, Samuel L Jackson, Aaron Taylor Johnson, Elizabeth Olsen, Scarlett Johansson and James Spader as lead characters.
The movie premiers on 1 May, 2015.