Avengers: Infinity War is the biggest film of 2018. It's got an enormous cast – perhaps the most star-studded in Hollywood history – and marks the beginning of the end of a ten-year journey Marvel Studios undertook in the creation of its series of interconnected superhero adventures.
It's the first part of a story that will culminate in 2019's untitled Avengers 4, after which the Marvel Cinematic Universe (MCU) will look very different. Joe and Anthony Russo's films will also mark the final appearances of many fan-favourites.
On the page, comic book characters endure for decades The reality of filmmaking is actors with finite time. In the case of Marvel, it means actors on contracts soon set to expire.
Superhero movies are often criticised for killing off characters only to bring them back to life, and that may well happen in Infinity War and its sequel (long story short: there's potential for some time travel shenanigans) but trust us: characters will be leaving, and leaving for good.
That doesn't necessarily mean death, but it will do for some, so who is sure to survive and who could end up on the chopping block?
First, those sure to make it through supervillain Thanos's assault. This is easy to figure out because it's everyone who has sequels – announced and unannounced – in the pipeline. That means Tom Holland's Spider-Man, Benedict Cumberbatch's Doctor Strange, Chadwick Boseman's Black Panther, Paul Rudd's Ant-Man and Evangeline Lilly's Wasp are safe bets to get through with just a few minor cuts and bruises.
Same goes for the core members of the Guardians of the Galaxy. A third instalment has been announced and there's no way Chris Pratt's Star-Lord, Zoe Saldana's Gamora, Dave Bautista's Drax, Bradley Cooper's Rocket or Vin Diesel's Groot will be missing out on that.
The same goes for Pom Klementieff's Mantis, who was introduced in Vol 2 earlier this year, and, to a slightly lesser extent, Karen Gillan's Nebula.Her ties to Thanos (she's one of his adopted daughters) could put her in the firing line however.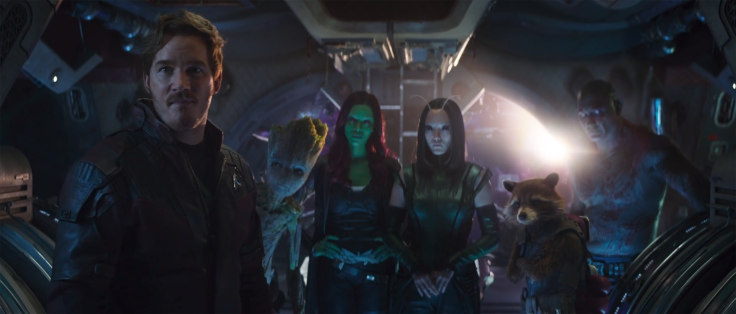 There are several characters who are up in the air a bit, but we'll get to them after we go through the actors most likely to leave, and the characters most likely to die because of that.
The issue of contracts is a bit vague because over the years they have been extended to include more films and may well be extended again. All the founding Avengers are believed to be nearing the end of theirs, but that doesn't mean they won't return.
For that reason, I can see Mark Ruffalo staying on as The Hulk. The others though, I doubt they'll be around much longer. He may also survive to give he and Black Widow (Scarlett Johansson) a happy ending.
Robert Downey Jr's Iron Man and Chris Evans's Captain America are the two main characters of the overall MCU. They led the Avengers when it formed, and their character arcs are the closest to completion.
Iron Man has been desperate to protect our planet since he dunked that nuke out in space and saw the enormous fleet of alien ships ready to invade Earth. It terrified him, and he's felt a responsibility to prepare ever since because of his position as an extremely rich and prominent superhero. His death almost seems inevitable, but not before he's made to suffer a bit first.
Even more likely to die is Cap. His death would be the most fitting for his arc. He was made an icon of Americana, became a valiant soldier defending the stars and stripes and then turned his back on his country when the morality of modern life became too much to bear. His sacrifice to save the US, not mention the rest of the world and galaxy, seems the perfect way to end that story.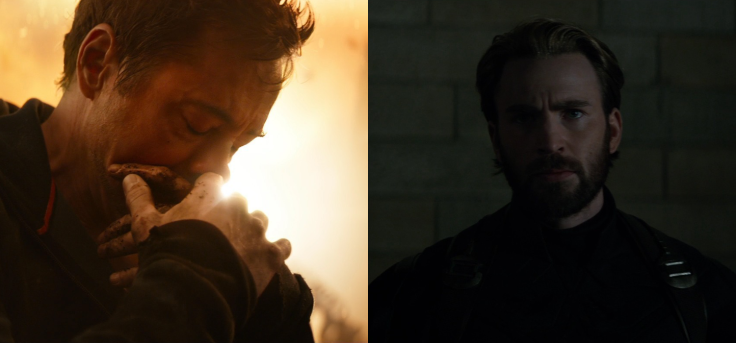 Jeremy Renner's Hawkeye would be a relatively "easy" character to kill off, and one of the low-key most poignant given he's the the most grounded Avenger (remember his wife and kids in Age of Ultron?). Thor (Chris Hemsworth), meanwhile, also seems to be on the way out, but that doesn't mean another character might not pick up his mighty hammer. More on that prospect later.
The God of Thunder's brother Loki (Tom Hiddleston) is up there with the most certain to die, for similar reasons to Cap. His seemingly redemptive character arc is nearing its conclusion and, given his ties to Thanos and two Infinity Stones, now is surely the time for that arc to end.
There are several characters whose fates are a little more up in the air. War Machine (Don Cheadle) without his buddy Iron Man seems, sadly, quite pointless. He could be fleshed out, but Cheadle has been doing this a while now and probably wants to draw a line under it. Given he almost died in last year's Captain America: Civil War however, and lived to tell the tale, suggests we might survive this one and go on to live a relatively peaceful life.
Bucky Barnes himself The Winter Soldier (Sebastian Stan) is another contender for a big-screen death, given his close connection to Cap and the apparent, impending conclusion of his own arc. One reason he might survive though is to take up his buddy's mantle and become the new Captain America.
The same goes for Sam Wilson, aka The Falcon (Anthony Mackie), who I'd say is a likelier candidate given how fleshed out Bucky has been and how much more potential Wilson has to be fleshed out in the future.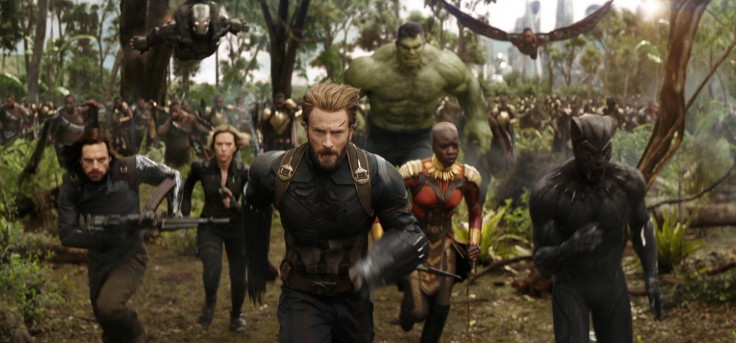 That leaves Scarlet Witch (Elizabeth Olsen) and Vision (Paul Bettany). Neither has had a great deal of screen time to date, so may well endure. The pair have a relationship and even manage to have children in the comics, and that would be something with potential to explore on the big screen.
Of course, there's no way of knowing for sure who will die. Some characters may ride off into the sunset for happy endings, others could even be wiped from existence entirely thanks to the scope of power the film's reality-bending Infinity Stones (which Thanos is after) yield. Some actors may even be open to continuing on, but in a smaller role in the future.
Some will be killed off though, because we've been promised that the MCU will look radically different after the story concludes in 2019's untitled Avengers 4, and it's not often superhero films have the opportunity to kill heroes off definitively. Marvel won't waste this opportunity to do something different.
Avengers: Infinity War is set to release in the UK on 27 April 2018. Avengers 4 will be released on 26 April 2019.