AVG launches a Tor- and VPN-enabled router that you can only get on Indiegogo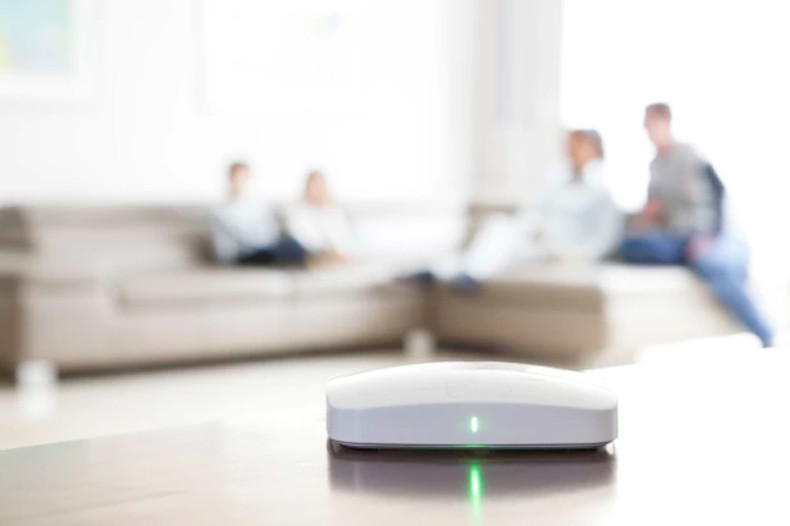 Software security provider AVG Technologies is trying its hand at something new. It has developed a super-secure Wi-Fi router that aims to secure all Internet of Things- (IoT) enabled devices in the home, as well as improving the user's privacy.
The AVG Chime is a 802.11ac router that offers both 2.4 GHz and 5 GHz hotspot connections, Bluetooth connectivity and can support up to 50 devices in the home. The Chime also makes use of mesh Wi-Fi technology, which was originally designed for large venues such as shopping malls and airports.
The idea is that if you wanted the best Wi-Fi signal in your home, you would have more than one Chime in the building, so even if you walk to a room far away from the first router and the Wi-Fi signal becomes weak, a second Chime will boost the signal without you being dropped offline halfway through.
The AVG Chime is interesting as it is the first router promising to anonymise the user's web traffic by routing it over the Tor anonymity network to have come from a well-known tech brand, and it also comes with a virtual private network (VPN).
There have been start-ups seeking to sell consumers Tor-enabled routers, such as the Anonabox, Invizbox, Portal, TorFi and Cloak, but none of these routers has so far made it past the initial crowdfunding campaign to become a fully fledged consumer product. The Anonabox was found to have misled consumers about its hardware and software security promises.
Of course, the sweet spot for AVG is that it wants consumers to be using its anti-virus software to secure the many IoT smart-connected devices that are expected to take over the home within the next decade.
Interestingly, AVG's Innovation Labs, who are based in Amsterdam, have also decided to take the crowdfunding route by placing the Chime on Indiegogo. The security firm says that it hasn't chosen this route because it lacks the funds.
"Although we are an established software company, hardware is new for us. That's why we want to connect with people directly to get their feedback and validate our solution. The Indiegogo platform is perfect for this purpose," AVG Innovation Labs wrote on the Indiegogo campaign page.
"Our research showed that many people are unsatisfied with their home Wi-Fi. That's why we developed Chime: to give people the best possible Wi-Fi connection and connected home security in one. Running our campaign on Indiegogo is not about raising funds, but about engaging directly with people who want and need Chime."
AVG says it first conceptualised the Wi-Fi router in November 2014, and its May acquisition of Privax enabled it to add VPN capability to its existing range of services. The Chime will start mass production in July 2016 after feedback and improvements have been sought from the Indiegogo community, and the router will be shipped in September 2016.
AVG will release Chime commercially next year anyway, but if you want a 38% discount on the retail price and six months' free subscription to its VPN service, then you can pre-order the Chime now for $125 (£82.16).
So far 126 backers have pledged a total of $35,005, out of the fixed $650,000 goal that AVG hopes to achieve when the campaign ends in 24 days.