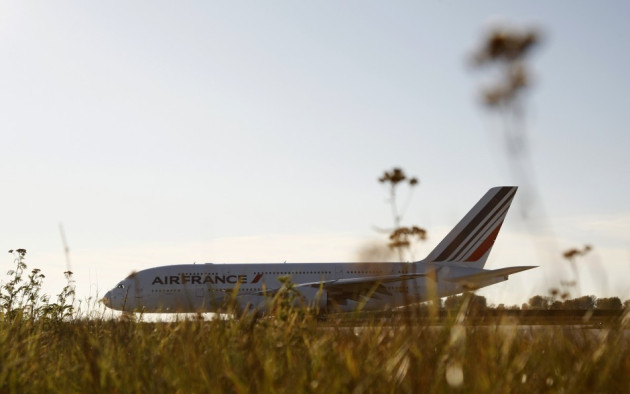 Air-France KLM revealed that soaring oil prices and hedging, as well as high labour costs, are substantially to blame for its first-quarter operating loss.
The Franco-Dutch company reported a wider operating loss of €597m than the €403m from a year ago, despite a rise of 6 percent in revenue to €5.645bn.
Net losses were little changed at €368m from the same period last year.
Operating costs rose 9 percent - nearly a third of that for fuel alone - with the overall fuel tab rising a colossal 17.9 percent to €1.68bn. And even with a successful hedging programme that added €220m to the carrier's bottom line, fuel costs still soared by 13 precent - or more nearly 5 times the current rate of inflation.
That bill is unlikely to get smaller anytime soon. Air-France studied foreign exchange and oil futures markets and said it expects to pay an extra €1.1bn on its annual fuel tab this year.
In an effort to reduce overall costs by around 10 percent - not including fuel - the company is in the middle of a three-year turnaround plan and is currently negotiating new employee contracts.
"In this context, the group is highly focused on the negotiations underway, the successful outcome of which will enable it to significantly improve its economic efficiency between now and 2014," the company said in a statement, referring to its attempts to secure a deal with unions over wage cuts.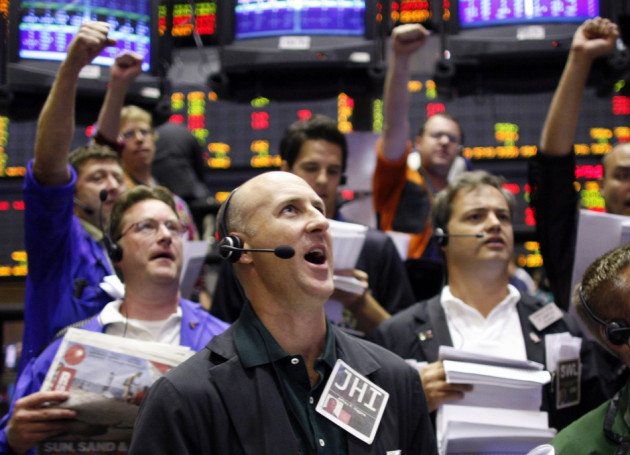 Rising fuel to cost the industry billions
Air-France KLM is the latest in a line of aviation groups to report substantial losses following rising oil prices.
Although, oil fell to its lowest level in more than three weeks today after a disappointing US employment report, Brent crude oil prices averaged around $115 a barrel in the first three months of the year.
However, in 2011, the crude oil markets sustained the high price levels, as the spot price of Brent averaged $111.26 a barrel, marking the first time the global benchmark averaged more than $100 a barrel for a year. In 2010, Brent crude averaged $80 a barrel, according the US Energy Information Administration.
In March this year, the International Air Transport Association cut its forecast for global airline profits for 2012, due to a sharp rise in oil prices, while also warning that a spike to $150 a barrel, could lead to up to $5.3bn in costs.
"On the good news side, it appears that a worsening of Europe's sovereign debt crisis has been avoided for now," said Tony Tyler, director general at IATA at a news conference in March. "But this has been replaced by rising oil prices as the number one risk that the industry faces."
IATA had also revised its industry profits forecast for the 2012 financial year to $3bn, from a previous estimate of $3.5bn.
Air Canada said Friday that rising fuel costs ate into profits, pushing the airline to a C$210m operating loss. Scandinavian airline SAS also posted a first-quarter loss, more than double analyst forecasts, and blamed surging jet fuel costs and the bankruptcy of Spanair, in which SAS has a stake, for its ongoing woes.
Deutsche Lufthansa said Thursday that it's €379m net loss in the last quarter followed "increased fuel costs, the air traffic tax imposed in Germany and Austria and the costs of emissions trading in force in Germany since 2012 all had an adverse effect on the group's operating result," according to a company statement.
Christoph Franz, the company's CEO, said in a written statement that reorganizing and streamlining administrative functions is the only way to "safeguard jobs for the long term and create new openings," after it said it would be axing 3,500 jobs.
Learning from the past
This is not the first time that airlines have been stung by rising fuel costs and fast-moving oil prices.
Airlines used to always enter a range of financial product contracts or hedges that look to protect them against certain market price movements. In the aviation industry, fuel costs would be the number one risk that needed to be mitigated.
However, since the dramatic oil price swings in 2008, there have been a number of companies that have either scrapped or reduced their hedging programmes.
In 2008, oil reached highs of $147 a barrel and many airlines decided to lock in forward prices at around $120 a barrel to $130 a barrel in case oil prices continued to soar. However, prices plummeted to around $40 a barrel the following year, leaving many airlines with a sizable write down in costs.
British Airways (BA), now part of the International Consolidated Airlines Group, revealed in its 2008 to 2009 earnings that hedges of 'future fuel purchases' cost the carrier £7m in losses, compared with a £12m gain in the previous period.
Subsequently, BA and two low-cost UK airlines, Ryan Air and EasyJet said they would substantially reduce their hedging programmes.
Over the years, other airlines have followed suit and reduced their hedging programmes by a significant amount. In 2010, Malaysian Airlines restructured its hedging levels, which indicated that 67 percent of its jet fuel remained unhedged for that year.
Meanwhile, other companies, such as Austrian Airlines remarked how the biggest industry misconception was that hedging programmes mitigated risk.