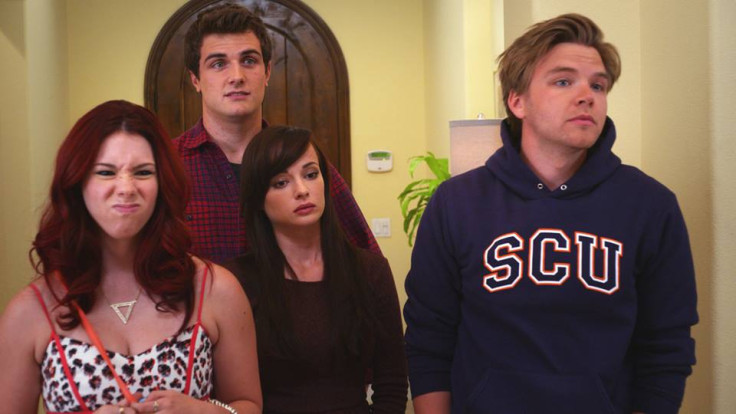 MTV had announced that season 5 of the hit show Awkward will be the show's last season, but Executive producer Mike Chessler has hinted that there could be a chance that the show might return with season 6.
In an interview with TVGuide, Chessler said: "It might not be the series finale. We might continue, so we'll see what makes sense in terms of the degree of wrapping up this chapter."
Awkward season 5 premieres on 31 August and the season will leap a year ahead (to the summer) after freshman year, for the second half of the final season.
"This is a great way to reset the table and see how people have changed -- or wanted to change -- the year they were away," Chessler said.
Co-executive producer Chris Alberghini added, "So much changes, everybody comes back a different person. Well... you think you're really different. And not everyone will have gone to college and not everyone will have made it through freshman year at college. The time jump helped us come up what we think are satisfying endings for both 5A and 5B."
The upcoming season will follow Jenna, Matty (Beau Mirschoff), Sadie (Molly Tarlov), Tamara (Jillian Rose Reed), Lisa (Greer Grammar) and Jake (Brett Davern) making the most of the end of the year rituals including graduation and prom, but with a lot of twists and turns.
Check out a few fans reaction on the show's renewal hope:
"PLEASE CONTINUE!!!! College awkwardness would be awesome to watch!" one fan wrote on Facebook.
Another user commented, "I need them to continue this series I'm not ready to let go."
"One of the few shows that actually is loyal to its thematic. This needs to go on! Like if you agree! Lets show them our support," said another fan of the MTV show.
"Yes please continue. I will watch as many seasons as you put on TV!," urged another Facebook user.