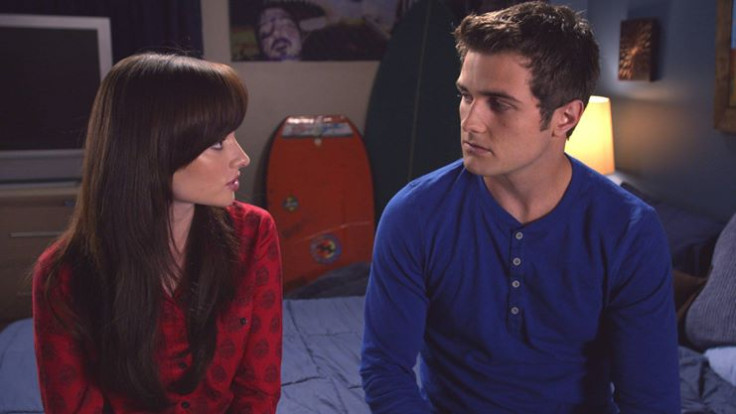 Filming for MTV hit series Awkward season 5 is underway.
New set pictures tease Ashley Rickards, Beau Mirchoff and the rest of the gang kicking off the production of season 5.
Nikki DeLoach, who plays Lacey Hamilton, shared a few set pictures.
Nikki DeLoach also dished on the show's final season.
In an interview with Whosay, she said, "Well Lacey is pregnant this season! So you can imagine what it's like to see Lacey dealing with her hormones and her cravings. It's been really fun! We actually have a fun episode coming up where we are doing a gender reveal party for Lacey. I'm looking forward to doing it."
DeLoach added, "The writers have just really gone to a really funny place, but it's also very heartwarming, because Jenna is leaving for college, but at the same time they are trying to welcome this new baby into their lives."
Ashley Rickards will direct the fifth episode of the final season of Awkward. Rickards herself confirmed this news on Twitter.
This is the second time that Rickards has donned the director's cap in the series, having previously directed the second episode of season 4.
The season 4 finale left fans on a cliffhanger with Lacey finding out she's pregnant, Jenna falling for Brian, Tamara getting engaged to Brian's friend Adam, Jake sleeping with Gabby, Val deciding to quit her job and most tragic of all, Matty accepting that he's lost Jenna forever.
MTV has not announced any details for the next season, except for the fact that our favourite high school show will be coming to an end.
Bustle.com speculated, based on the past premiere dates of MTV's Awkward, that we can expect season 5 to begin sometime in April or June of 2015.
The final season's plot will revolve around the Palos Hills school graduation and Jenna and Matty's reunion.
Star Ashley Rickards teases that there is hope for Jenna and Matty in season 5.
She told Tvline: "Listen, it's never over until it's over. Those two characters are still alive, right? That's basically what's going to have to happen for Jatty to no longer exist — someone's going to have to die."
She also explained Lacey's big speech to Matty, "What Lacey meant is that Matty is too indecisive when the ball is in his court, and in a sense, she's right. She wants her daughter to be with someone serious, someone who's not going to mess with her head and string her along. It's right for a mom to feel territorial like that."
When asked about season 5, the actress was tight lipped.
Rickards teased, "They're still writing the scripts, so I can't promise this, but we've never seen Jenna in a bikini. So we're skipping that part and going straight to a bunch of naked people — and Jenna will be one of those naked people. As of right now, that is happening. Just a ton of naked people to get the ratings up."
Do you think Matty and Jenna will end up together?