A senior pilot with British Airways gave one of his passengers who had just undergone cancer treatment a lift home after a weekend of misery for thousands who were travelling with the airline.
Stephen Wearing landed at Heathrow after a 11-hour flight from Rio de Janeiro and had to park the plane for hours before a gate became available.
He walked up and down the plane, speaking to the passengers who were put onto buses to take them to Terminal Five.
But one elderly man, who had had a cancer operation, was too frail to walk. The person due to pick him up was unavailable, having believed the flight was cancelled.
Wearing told the Telegraph that he decided to drive the passenger home to Chelsea in central London himself.
"Victor was ill with cancer, he'd had two strokes and we'd had to move him to Club to lie down. There was a two hour wait for the people who transport wheelchair passengers, so I got my two bags and Victor and I pushed him through," the paper reported.
Meanwhile, it emerged that the IT glitch that affected 1,000 flights could cost the airline £100m in compensation.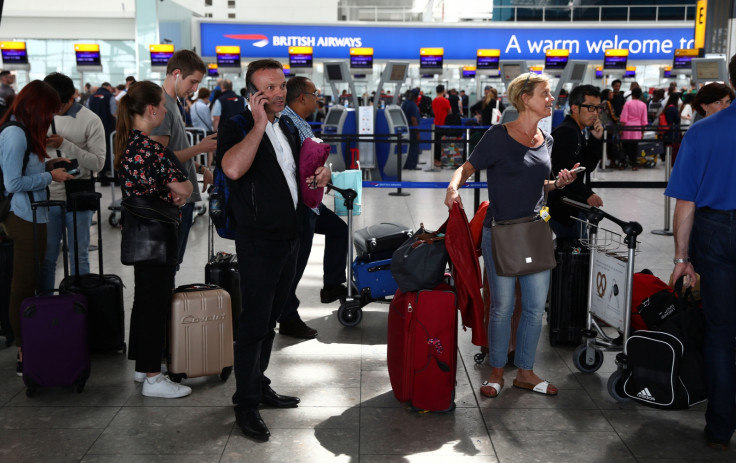 James Walker, chief executive of free flights compensation claim site Resolver, said under EU-backed compensation rules, that BA would have to foot the bill for meals, accommodation, compensation and reuniting passengers with their luggage.
"This is not like an ash cloud or traffic controllers' strike that can't be predicted. The computer system breaking down is within its control. BA is going to have to pay out and it looks like its costs will be north of £100m," he told the Guardian.
The GMB union blamed job cuts at the airline for the IT problems believed to be linked to the power outage that caused the chaos.
Mick Rix, GMB national officer for aviation, said: "This could have all been avoided. BA in 2016 made hundreds of dedicated and loyal IT staff redundant and outsourced the work to India."
Alex Cruz, chief executive of BA, said: "I know this has been a horrible time for customers. Some have missed holidays, some have been stranded on aircraft, some separated from bags and some stuck in long queues while they have waited for information.
"On behalf of everyone at BA I want to apologise for the fact you've had to go through these very trying experiences."