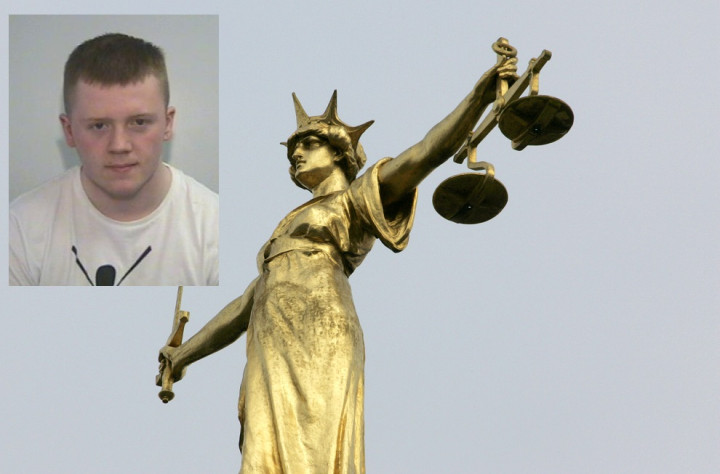 Manchester teenager Lee Smith has been jailed for a string of "disturbing" sexual offences that saw him groom and manipulate children on the internet.
Smith was just 16 years old when he first sexually assaulted a girl he befriended on the internet and convinced her they were in a genuine relationship.
He would take photographs and films of girls he abused and used the images to bribe the victims into performing sex acts.
Now aged 19, Smith pleaded guilty to 12 counts of sexual activity with a child, one count of rape, four counts of making an indecent image, and two counts of committing an offence with intent to commit a sexual act.
He also admitted four counts of distributing an indecent photograph of a child, two counts of causing a child to engage in sexual activity, one count of inciting a child to engage in sexual activity, and one count of assault by penetration.
He admitted guilt on one count of publishing an obscene article, one count of false imprisonment, two counts of assault, and one count of driving whilst disqualified.
He was sentenced at Manchester Minshull Street Crown Court to 9 years in prison at a hearing on Thursday (27 November, 2014 ) and will serve a minimum of six years behind bars.
"Humiliation and degradation"
Between July 2011 and April 2013, Smith groomed and sexually exploited six teenage girls, initially meeting them through social media networks and smartphone messenger services.
He befriended them online and they thought they were becoming involved in a genuine relationship.
All the girls he met were all under the age of 16, and Smith was 16 when he committed the first offence.
They were flattered by his advances and he used this to control and manipulate the teenagers.
The judge sentencing Smith told him his behaviour was "a pattern of sexual exploitation", adding: "You subjected victims to extreme humiliation and degradation and you pose a significant risk to members of the public."
Detective inspector Dave Moores, of Greater Manchester Police, said: "This is a disturbing case of sexual exploitation of children in which Smith would seek out and target young, underage girls.
"He used the internet and smartphones to befriend them, the girls initially believed they were involved in a genuine relationship.
"The girls were all younger than him and were naïve, he used this to manipulate them into situations he could exploit.
"When Smith met up with the girls initially he would take photographs and films of them and used these images to bribe the girls into carrying out further sex acts.
"Smith would also take photos of the girls partially clothed, sometimes they were naked, or he has recorded them doing something degrading."