Convicted sex offender Michael Plumador posted photos of murdered Aliahna Lemmon and her sisters only weeks before he killed her with a brick and dismembered her body.
Pictures posted by the killer on Facebook show nine-year-old Aliahna and her sisters in an album entitled "The Kids."
Plumadore, 39, was able to gain access to little Aliahna because he was a friend of the girl's grandfather James Lemmon, also a convicted sex offender.
One picture showed Aliahna and her two sisters standing against a wooden fence with the caption "Three Little Princesses."
Aliahna and her sisters were staying with Plumadore in his trailer at the time of her disappearance last Thursday.
Her family also lived in the same trailer park in Fort Wayne, Indiana.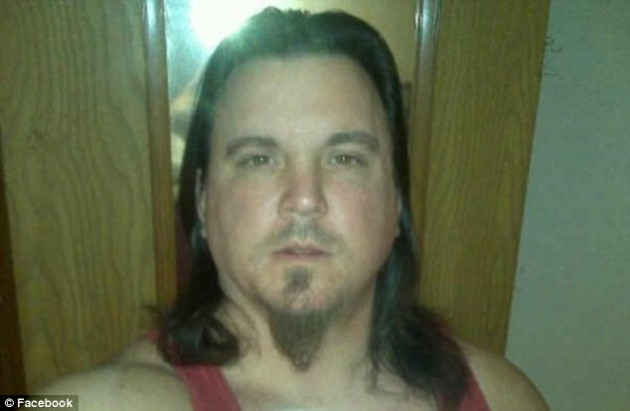 Plumadore confessed to the murder of Aliahna while under police interrogation. He later led officers to a dumpster where they found parts of her body that had been cut up with a hack saw and placed in bin bags.
Detectives also found Aliahna's head, hands and feet in Plumadore's freezer.
Plumadore said used a brick to beat Aliahna in the back of the head multiple times as she stood on the steps outside his trailer. He then wrapped her body in several garbage bags and put it her head in his freezer, according to court documents.
Richard Patee, 58, who lives in the trailer next to Plumadore, said he didn't think it was odd that Aliahna's mother had him watching the girls for an extended period.
"They had known each other for somewhere of three to four years, I know that, and he took care of their grandfather," Patee said. "I didn't see any reason to question it at all."
Despite Plumadore's confession, Aliahna's grandmother, Amber Story, remains convinced of his innocence.
"I don't care what anybody says. Mike did nothing to her. He loves those girls," she told the News-Sentinel.