Arsenal full-back Bacary Sagna says he is still to be offered a new contract at the club despite having less than two years remaining on his current deal.
The Frenchman last signed an extension to his deal prior to the start of the 2008/09 campaign but has since endured a series of injuries, including two broken legs suffered during last season.
The Gunners have lost Robin van Persie, Samir Nasri and Gael Clichy during the last two summer transfer windows after failing to renew their contracts beyond the final year, with Sagna claiming to have received no offer of an extension.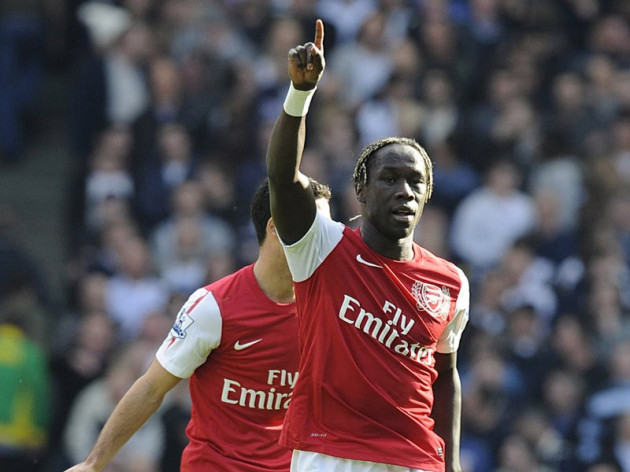 "I'm the only starting player left from 2007," he said.
"In May, I watched City's parade on TV. I saw Samir and Gael lift the trophy. I want that."
"No, nobody [has offered me a new contract]."
The club have again endured another summer of departures, with Van Persie and Alex Song leaving for Manchester United and Barcelona respectively.
The previous summer Arsenal suffered the loss of another captain in Cesc Fabregas, as well as Nasri and Clichy, and with the club yet to agree an extension to Sagna's deal, supporters have good reason to worry over a repeat.
"Everyone knew Robin was leaving," Sagna said.
"But Alex? He's 24. He had three years on contract. I still don't understand. He's a huge loss.
"When your two best players go, you ask questions. Fans come up to you in the street and I understand their frustration. Like them, I don't understand everything."
Amid the raft of departures, Arsene Wenger has lost none of his ability to sign quality replacements, with the signing of Santi Cazorla and Lukas Podolski already paying dividends while Olivier Giroud, yet to open his account for Arsenal, also looks lively up front.
Victory at Anfield on Sunday against Liverpool showed Arsenal in a decent light, with Cazorla, who made the first and scored the second, filling the creative void left by the likes of Fabregas and Nasri 12 months ago.