Back To The Future: DeLorean cars to go back into production in 2017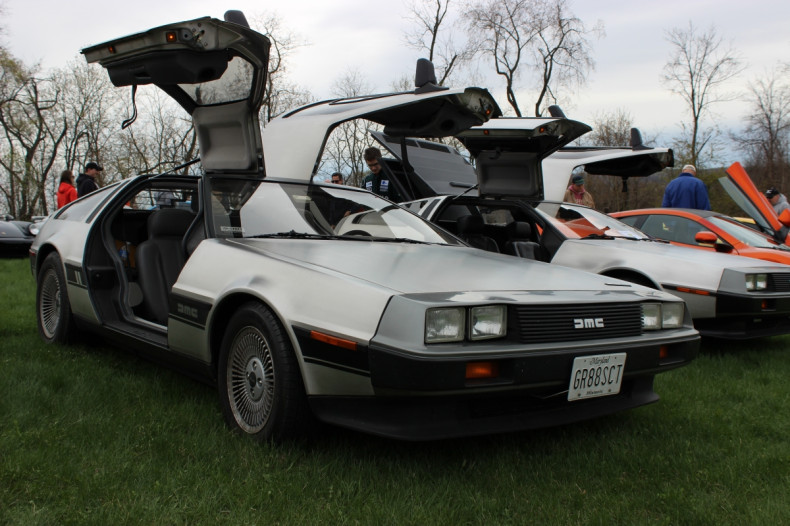 The DeLorean DMC-12, made famous as the car from the Back To The Future films, will go back on sale in 2017. A US company which bought up parts from the original Irish manufacturer back in 1997 is now allowed by US law to recreate the 1980s car without adhering to any modern safety requirements.
Texas-based DeLorean Motor Company announced it will take advantage of the change in US law to build around 300 brand new DeLoreans, and although the engine, gearbox, wheels, brakes and suspension will be modern, the rest of the car will be exactly like the original, which was produced in Northern Ireland and the US between 1981 and 1983.
Bringing the star of Back To The Future back from the past has been made possible thanks to the Low Volume Motor Vehicle Manufacturing Act. The act states companies which produce small numbers of vehicles intended to be replicas of cars originally sold over 25 years ago do not need to meet the same rules as those which produce millions.
'A number of hurdles exist'
As DeLorean Motor Company explains: "The new law provides commonsense regulatory relief for small businesses that would otherwise be treated as if they were producing millions of cars." So long as the car uses a modern engine which meets current emissions laws, then the car can be built and sold just as it was decades ago.
In anticipation of the new law, DeLorean Motor Company has "been working for some time to identify a supplier for engines and other parts that must be reproduced to facilitate this production for 2017." However, it admits "a number of hurdles exist before production can begin, and we're still early on in this process of determining the feasibility of moving forward."
The new cars are tipped to cost around $100,000 (£70,000), and according to company vice president James Espey, who spoke to Jalopnik, the engine could be a normally-aspirated V6 producing between 300 and 400 horsepower, a significant upgrade on the original's 130hp.
The price is also significantly higher than the original, which currently sells for between £15,000 and £35,000. Alternatively, you can hire a Back To The Future replica from around £150 per day.