Rocket League's Back To The Future Day DLC launches on PC and PS4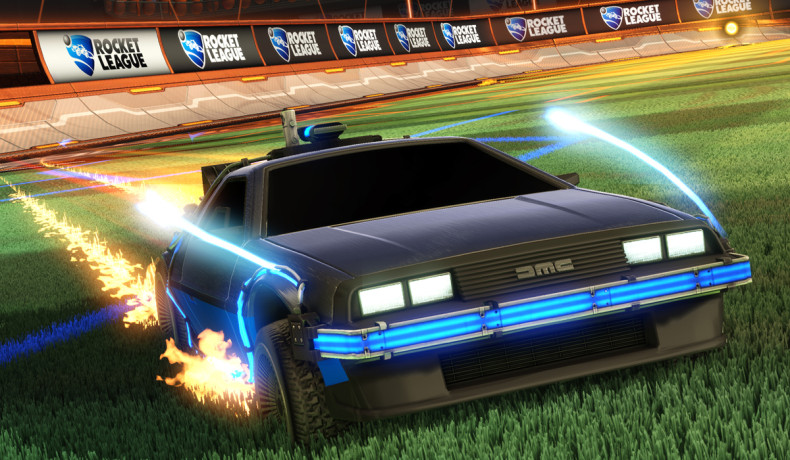 To mark the day Marty McFly travelled to from 1985 in Back To The Future Part 2, Psyonix has released a new DLC pack based on the 1980s classic. Priced at £1.69, the pack includes the iconic DeLorean Time Machine.
Announced earlier this month (with the trailer below), the pack consists of just the famous car. It is a bit of a shameless cash-grab to be honest, but Rocket League has drummed up enough goodwill this year to easily get away with it.
Released for free to PSN Plus subscribers on PS4, and also available on PC, the game was hugely popular over the summer, being downloaded five million times in just a few weeks. It captured the gaming world's attention and will be remembered as one of the best games of the year.
After one month available for free the game went on sale and can now be brought for £15.99 on PSN or £14.99 through Steam. Developers Psyonix has helped keep interest in the game alive with updates both free and paid-for adding new cars, stadia and options for car customisation.
You can read our review of Rocket League here and our interview with Psyonix vice president Jeremy Dunham here.
For all the latest video game news follow us on Twitter @IBTGamesUK.