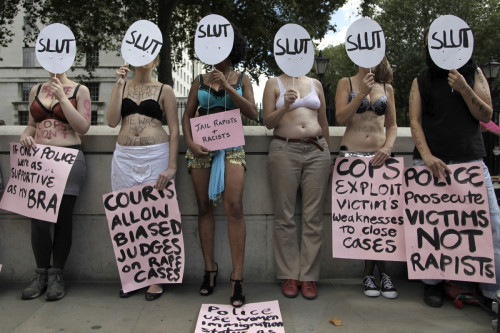 A Nottingham pub has been forced to cancel a Valentine's Day speed dating event called "Bag a Slag", after complaints were issued that it was insulting to women. The city council's licensing department stated an inappropriate promotion had been used and urged the landlord to bin the night. As part of the "Bag a Slag" event, women were offered free alcoholic shots.
In a statement, The Old Angel Inn said the event and its promotion would be taken "in good humour" by the customers. Speaking to the BBC, Lydia Hunt, who works at the pub and designed the poster, said: "The Old Angel is seen as an alternative pub so we were trying to throw the gauntlet down and say to single women don't stay indoors and cower away this Valentine's Day, come to our event." Ms Hunt added: "It was just to have a laugh and grab attention. I'm not saying women are either slags or hags, but I think it is an empowerment thing."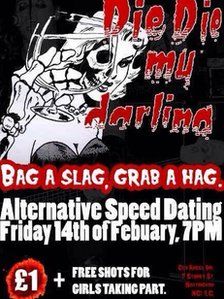 Whether or not single women are indeed "cowering" over a day which features more than the average amount of red heart decorations and garage-bought flowers, the incident brings up another recurring term: Empowerment. Thrown around like the empty promises of a politician in an election year, the word seems to crop up every time an incident of misogyny hits the headlines.
Currently, it seems anything and everything is empowering. Naked selfies are empowering. Taking your clothes off for a men's magazine is empowering. Some, albeit very few, argue that Katie Hopkins' verbal garbage is empowering, because she is "outspoken". Whether or not calling these actions empowering is actually veiling sexism and insult with a loosely-defined word, is debatable. For me, at least, being paid the same as men, tackling rape and sexual abuse, addressing harassment, eradicating domestic violence and eliminating global female genital mutilation (FGM) fall under the category of empowering – and necessary. Not a "Bag a Slag" night.
Feminist campaigners are fighting tooth and nail to extinguish all of the above, along with objectifying women as sexual playthings. While intended as harmless, the "Bag a Slag" simply trivialises instances of misogyny. Ms Hunt argued that the local customers would understand the irony behind the night, but those without the apparent "insider knowledge" may not quite understand the witticism. Bagging a slag implies women are nothing more than skin-coloured sacks of hormones, which can be tempted to frequent speed dating nights if plied with shots of Bacardi.
Currently, we are in no fit state to test the "fun barrier" – as highlighted by Ruth Greenburg, from the Nottingham Feminist Action Network. This week, the campaign against FGM in the UK and overseas has revealed prevalence and the horror being carried out against girls and young women. A petition is gathering signatures to urge Michael Gove to stand against the phenomenon, which passed 100,000 signatures in just 24 hours. It is empowering if we manage to reduce the estimated 65,000 girls under 15 at risk of FGM, or increase the number of prosecutions over cases.
Along with physical violence, the likes of Nigel Farage highlight that misogyny is still rife in the UK. Only a few weeks ago, the UK Independence Party leader claimed women were "worth less" in business than men, because of the "biological choices" they make. It is only when – and if – these crimes against women are addressed, we can claim "Bag a Slag" is on the right side of the line.