Friends and family of people who were killed in the Karrada district of Baghdad have been mourning the loss of their loved ones, while rescue teams continue to search for survivors. The bombing, which hit the busy commercial area of the Iraqi capital, was claimed by the Islamic State (Isis/Daesh). It has led to the deaths of 150 people – with the toll expected to rise, according to police and health officials. Some 35 people are still missing, and roughly 200 were injured.
The numbers of those killed by the attack rose as bodies were recovered from the rubble, after a lorry packed with explosives blew up on 2 July while people were out celebrating the holy month of Ramadan. A second bomb was then detonated in the popular market of al-Shaab, a Shia district in north Baghdad, killing two people.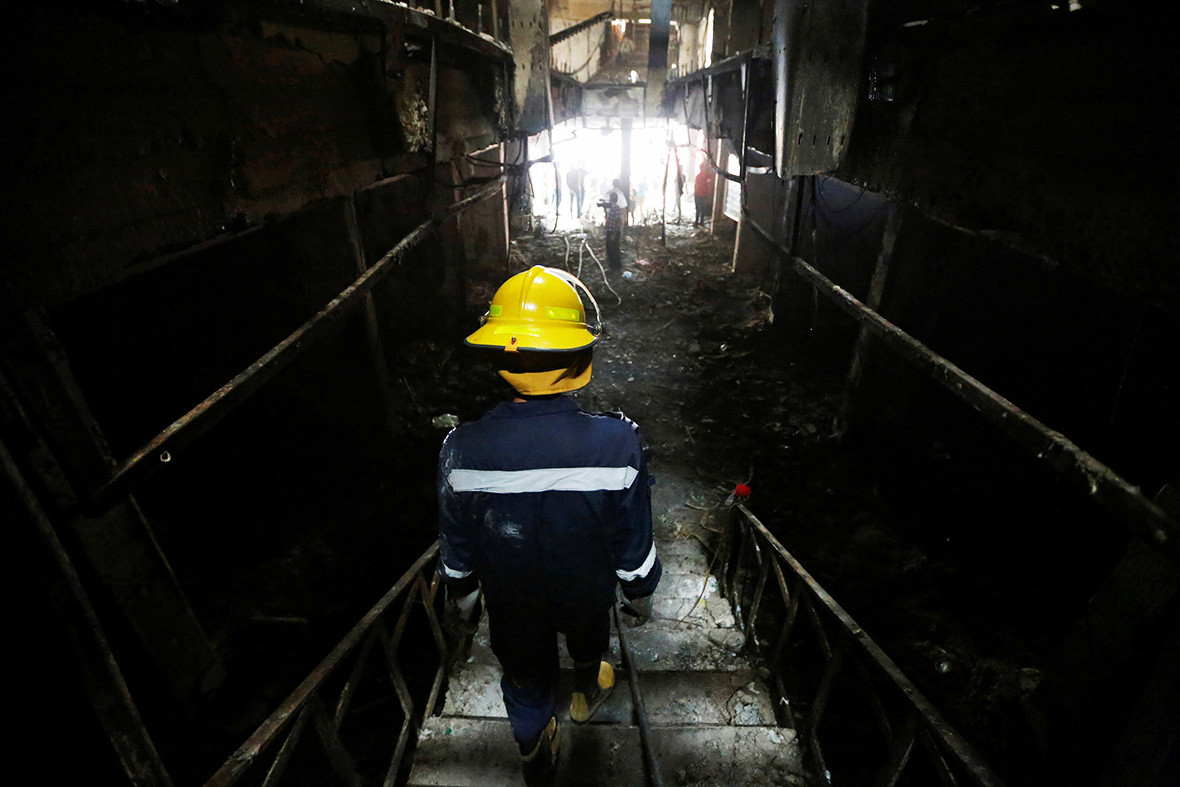 The bombing comes after government forces reclaimed the city of Fallujah, close to Baghdad, which was an Islamic State stronghold, and has been described as the deadliest terror attack Iraq has seen in a year and one of the worst single bombings in more than a decade of war and insurgency.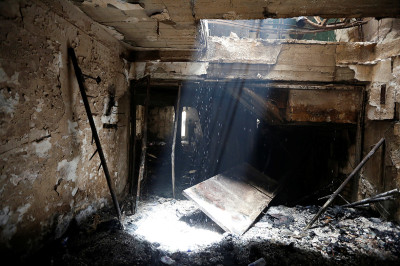 Iraqi President Haider al-Abadi arrived in Karrada, which is largely a Shia district, with a small Christian community and a few Sunni mosques, hours after the attack. Abadi drove through Karrada, the district where he grew up, to be greeted by angry civilians.
Shouting "thief" the furious mob surrounded his car, throwing stones, buckets, and even slippers, as they expressed their frustration with the political system and the failure of Iraqi security.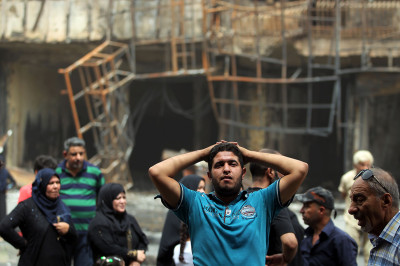 In a statement made on 3 July, al-Abadi ordered the withdrawal of fake "magic wand" bomb detectors, which police have continued to use despite a 2011 scandal when they were sold to Iraq by a British businessman. Along with removing the fake bomb detectors, al-Abadi also ordered that X-ray systems be installed at the entrances of provinces. He also demanded the upgrades of the capital's security belt, increased aerial scanning and stepped-up intelligence efforts.