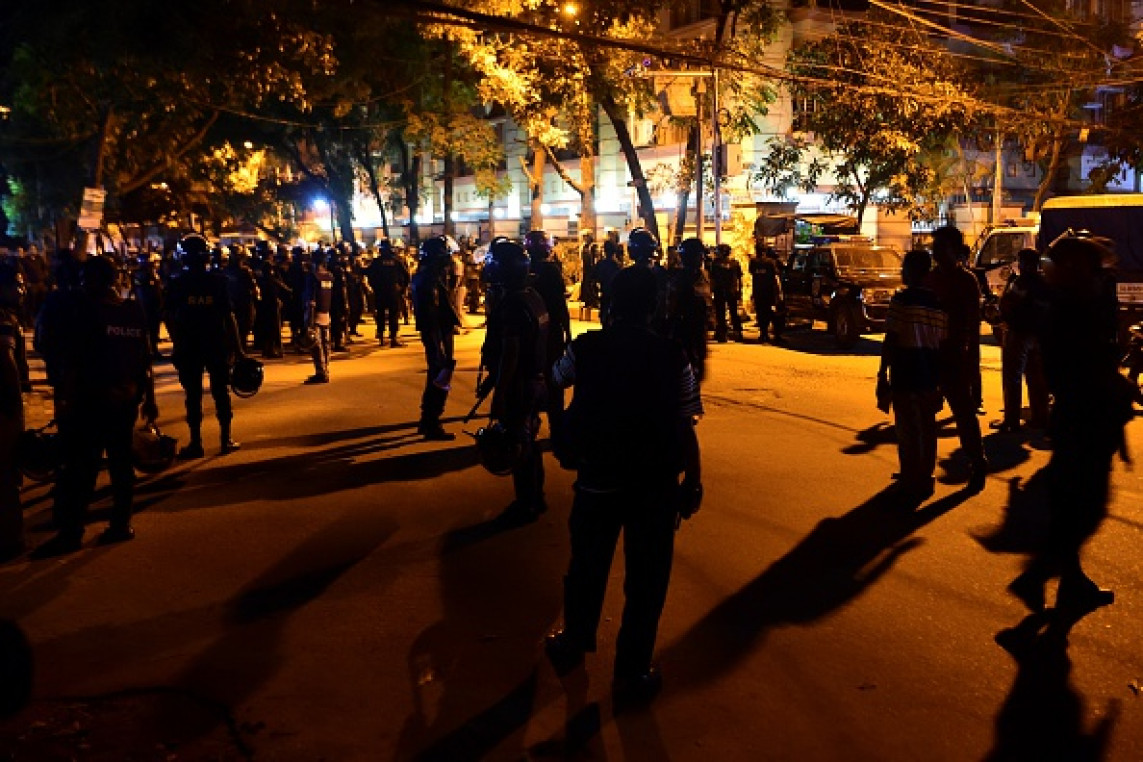 The community in an upmarket area of Dhaka have been left reeling following an attack on a local restaurant that resulted in a gun battle between police and nine assailants. Two police officers have been killed and thirty more injured, after nine attackers, armed with firearms and bombs sieged the Holey Artisan Bakery at around 9:20pm local time, taking customers and staff hostage at gunpoint.
Terrorist group Islamic State (Isis) has claimed responsibility for the attack. Eye witnesses have said that gunmen screamed 'Allahu Akbar' whilst attacking police with pistols, swords and bombs.
Police have sealed the area as they attempt to negotiate with the nine assailants who are believed to be holding at least 20 people hostage.
The restaurant is in the affluent area of Gulshan, one mile away from the US embassy in Dhaka and is popular with diplomats, ex-pats and foreigners.
Dramatic images capture the unfolding scene, as injured victims are carried out of the building and police attempt to contain the ongoing hostage stand-off.