Baidu: The Google of China enters autonomous car race on streets of Beijing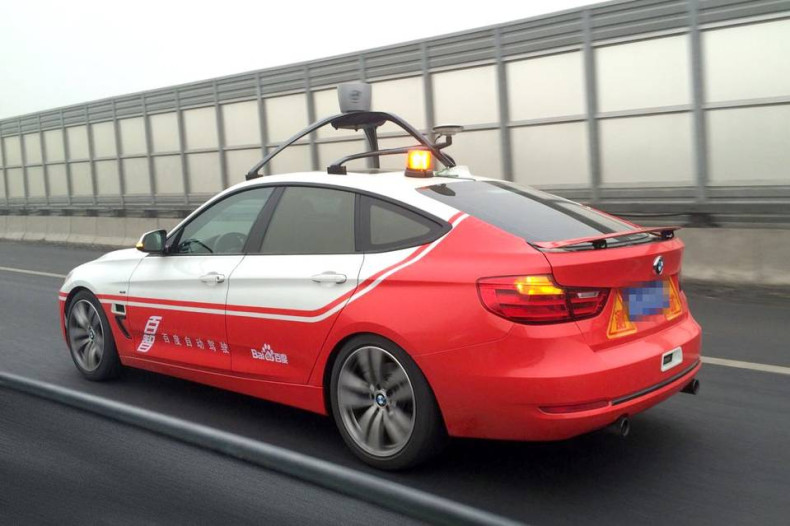 Baidu, the web giant known as the Google of China, is working on a fleet of autonomous cars which will act as city centre shuttles for the public. Two prototypes can already navigate 19-mile route without a driver.
The company says it will have its first autonomous cars ready to sell within three years, and is already testing self-drive technologies on prototypes based on the BMW 3-Series. Instead of being sold to the public, these vehicles will act as miniature buses to ferry people around China's busy cities.
Speaking to the Wall Street Journal, Baidu senior vice president Wang Jing said the company is setting up a new business unit which will work to develop autonomous vehicles. These will be used as public shuttles rather than personal cars, similar to the Lutz Pathfinder project currently being developed in Milton Keynes.
"We will cooperate with some governments to provide shared vehicles like a shuttle service. It could be a car or van, but for public use," Wang said.
Baidu says it will use mapping and "deep learning" technologies to create self-driving vehicles which will learn to drive like humans, but also make far fewer mistakes and be better at managing traffic flow. Two prototype cars are already being used by Baidu on public roads in northern Beijing, and the company says this fleet will soon be increased. Talks are being held between Baidu and carmakers from both China and overseas, Wang said.
There is a huge opportunity here. China's cities are renowned for their appalling traffic and pollution, both of which could be improved by a fleet of electric, self-driving vehicles used by the general public. A survey conducted by consultancy firm McKinsey & Co found that 93% of Chinese respondents were interested in owning a car with autonomous features, compared with 76% of Germans and 67% of Americans.
Wang said: "There's a great opportunity in China because the traffic is terrible in a lot of cities. So we have a chance to cooperate with local governments and the central government to improve this situation." The company's next challenge is to introduce its vehicles to the tighter, narrower and more congested roads of inner Beijing.