The all-electric Porsche Mission E has been given the go-ahead for mass production. The four-door, zero-emissions sports car is expected to arrive by the end of the decade, giving Tesla and its Model S a run for its money.
Revealed at the Frankfurt Motor Show back in September, the Mission E was initially shown off as a concept of what an all-electric Porsche might look like. But just three months later, the German company has announced the vehicle – or, at the very least, a car based on it – will go on sale.
Dr Oliver Blume, chairman of the executive board at Porsche, said the company is "beginning a new chapter in the history of the sports car". The timing of the Mission E could not be better, as it comes while parent company Volkswagen deals with its emissions scandal, where it was found to be deliberately cheating diesel pollution tests in order to sell more cars in the US.
Porsche says production of the Mission E will create more than 1,000 new jobs at its headquarters in Stuttgart. An investment of €700m (£500m, $750m) will be injected into the company's main factory, adding a new paint shop and assembly plant. Meanwhile, the existing engine production facility will be increased to cater for electric motors.
When it was revealed, Porsche said the Mission E concept was intended to "combine outstanding driving performance with trendsetting day-to-day practicality." The car is powered by two electric motors, one powering each axle. Total power is said to be 592 horsepower, 0-60mph will be completed in 3.2 seconds, and the car will have a range of over 310 miles, said the car firm.
But despite the headline performance figures and numerous links to technology used by the 2015 Le Mans-winning 919 Hybrid, the Mission E's claimed charging time is perhaps Porsche's most impressive claim. It says the car will recharge by 80% – giving a range of 264 miles – in just 15 minutes, almost three times faster than the Tesla Model S.
Wolfgang Hatz, head of research and development at Porsche, said the company is "deadly serious about this car". He explained: "It is not just a concept, but a clear look at the future of Porsche. The implications to the brand are as important as those when the 911 was created over 50 years ago."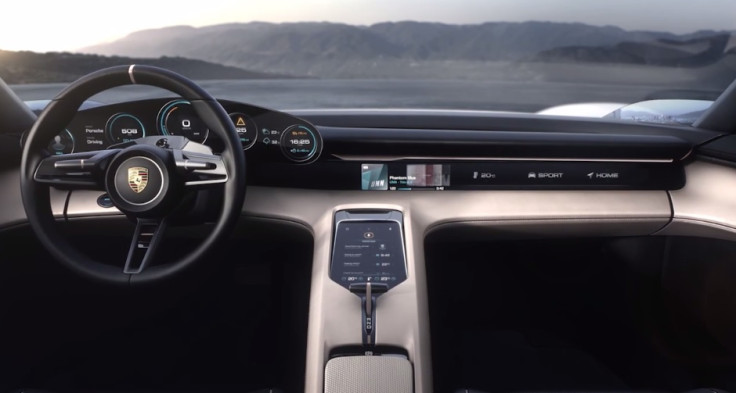 As is often the case with concept cars, it is important to remember how much vehicles change before they enter mass production and arrive at a local dealership. The styling is likely to be toned down a little, and those performance figures may vary while the car is developed and improved over the next four years, ahead of its expected 2020 release date. The name could also change.
The end of this decade is set to be a busy few years for car makers and technology companies alike. Both Google and Apple are claimed to have 2020 as a target for releasing their own vehicles – in Google's car, an entirely autonomous pod. Meanwhile, Tesla will be ready to start selling the Model 3, its cheapest and smallest electric car yet, in 2017. Faraday Future, an upstart electric car company from California set to rival Tesla, also has its eye on a 2020 launch for its own electric, autonomous car.