Sometimes technology does make things better – a woman in Florida, US, who allegedly fled the scene of a hit-and-run accident, has been arrested after her car automatically dialled 911, alerting the police to her location.
Police say Cathy Bernstein, 57, first hit a truck and then ploughed through a van on Prima Vista Boulevard in Port St Lucie, Florida. She was driving a Ford Focus that came with an emergency assistance feature that made a record of the crash and also automatically dialled 911, according to TV station ABC 7 Eyewitness News.
On the recording of the 911 call, the dispatcher is heard asking Bernstein to confirm whether she had been in an accident, to which Bernstein replied: "Mam, there was no problem. Everything was fine." When asked by the dispatcher why her car decided to call emergency services and whether she had left the scene of an accident, Bernstein said: "No, I would never do that."
The dispatcher's notes state that Bernstein reported there had been no accident, but that "someone pulled out in front of her and she couldn't help it". Bernstein also stated that she had not been drinking and that she did not know why her car called 911. In the end, the police arrested Bernstein. Since she complained of back problems, she was taken to be treated at the same hospital that was treating Anne Preston, the driver of the van that was also involved in the accident.
Ford's 911 Assist technology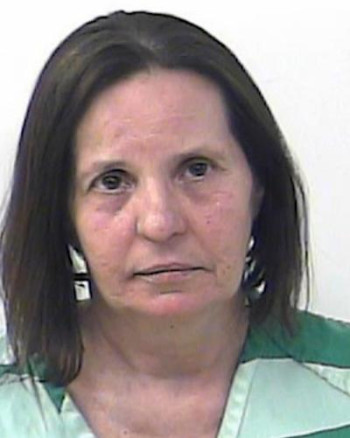 Ford has been installing its award-winning Sync Emergency Assistance technology – commonly known as 911 Assist – in its cars since 2012. The technology is designed to dramatically reduce the time taken for emergency services to respond to accidents, since there is often only a small window of time for first responders to save people who are seriously injured after an accident and the victim might be unconscious.
Sync works by instructing the driver's Bluetooth-connected mobile phone to dial emergency services. It then plays an introductory message in the language of the country the driver is located in and relays the accident's location coordinates using the car's on-board GPS unit, map and information from the mobile network the phone is connected to.
The automatic calling system seen in Ford's automobiles is not yet a standard in all cars around the world, and Ford says it pioneered the technology. In April 2015, the European Parliament mandated that from April 2018, all new cars in the European Union must be equipped with a similar system called eCall.
European Commission-funded research found that emergency assistance technology is able to cut emergency services response time by 60% in built-up urban areas and by 50% in the countryside. The commission has estimated that eCall will save hundreds of lives every year.