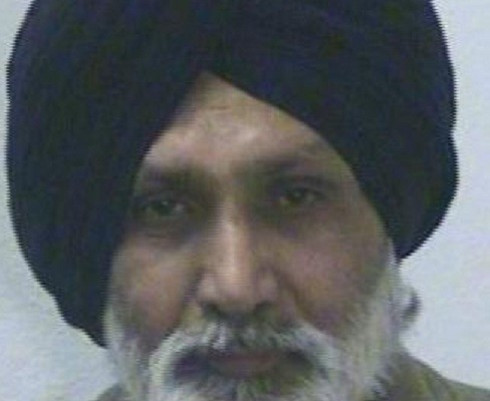 Three men have been found guilty of the manslaughter of Balbir Singh, who they abused for days before he died in March.
Paramjit Johal, aged 51 from Tividale, Paramjit Singh, 46, from Gravesend, and Inderjit Dhesi, 31 from Oldbury were found guilty following a seven-week trial at Wolverhampton Crown Court.
Singh, 53, died in what West Midlands Police describe as a "dingy flat" in Tividale on 9 March. He had suffered 150 separate injures and died from an accumulation of multiple blunt force trauma.
He had been abused for several days by the three men, who he thought were his friends.
As well as suffering from physical abuse, Singh was also humiliated. They had shaved his beard, removed his turban and had taken pictures of him naked - the images were found on a mobile phone.
The father of three was beaten with various weapons, including a monkey wrench, and he was largely covered in bruises, the court heard.
Following the guilty verdict, detective sergeant Mick Griffiths, who investigated Singh's death, said: "This was an appalling and deeply distressing case. Mr Singh was so badly beaten over a long period of time that he ultimately lost his life.
"People who he knew as friends or acquaintances abused his trust and degraded him in a sickening and heartless fashion.
"What led to the sustained violence has never truly been confirmed, but thankfully those responsible have finally been found guilty of this terrible crime.
"They will no doubt spend considerable time behind bars and we hope that Balbir's family and friends can take some comfort from that."
The three men will be sentenced on 14 December.
According to the Express Star, Johal had called the emergency services saying someone who was drunk had fallen over and died. During the trial, he said he had lied in order to protect his nephew - Dhesi.
Reportedly, Paramjit Singh had been angry with the victim for having to pay a £20 debt for him.