Balls of Fire Scorch Gaza: Israel Escalates Airstrikes to Stop Hamas Rocket Attacks [PHOTOS]
Israel has dramatically escalated its bombardment of Gaza. A military spokesman said Israel struck more than 320 Hamas targets overnight, focusing on underground tunnel networks and rocket launching sites. This brings the number of targets hit to 750 in three days, killing at least 80 Palestinians.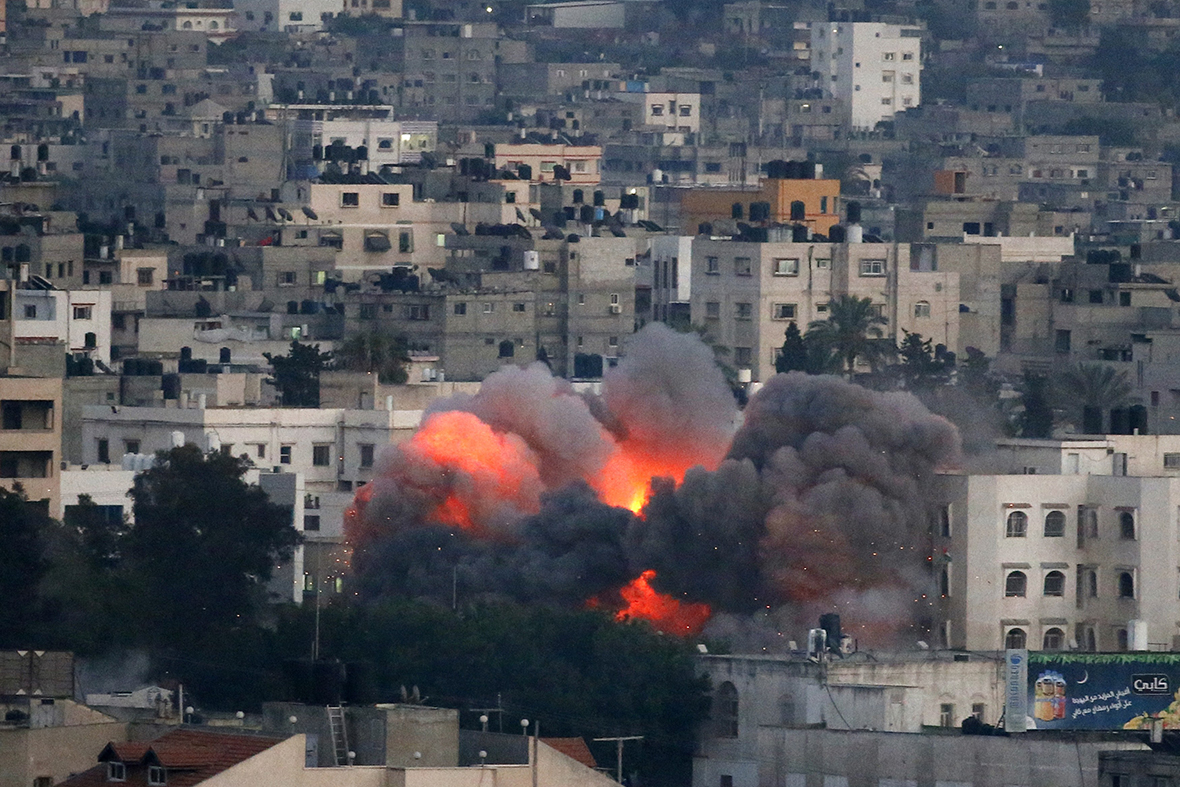 Neither side is showing any sign of halting their heaviest fighting since an eight-day battle in late 2012. Israel says that Hamas must cease rocket fire from Gaza. Militants have fired hundreds of rockets, but no one has been seriously harmed as the Iron Dome defence system has intercepted at least 70 of projectiles.
Palestinian medical officials said a strike struck a home in the southern Gaza city of Khan Younis, killing eight members of the Al Haj family. At least eight others were killed when a strike hit a Gaza beach cafe where they were watching the World Cup semi-final match between Argentina and the Netherlands.
The Israeli military said it was investigating both incidents. It also said it struck a car in Gaza carrying three Islamic Jihad militants involved in firing rockets. The militant group confirmed that its men were killed in the strike.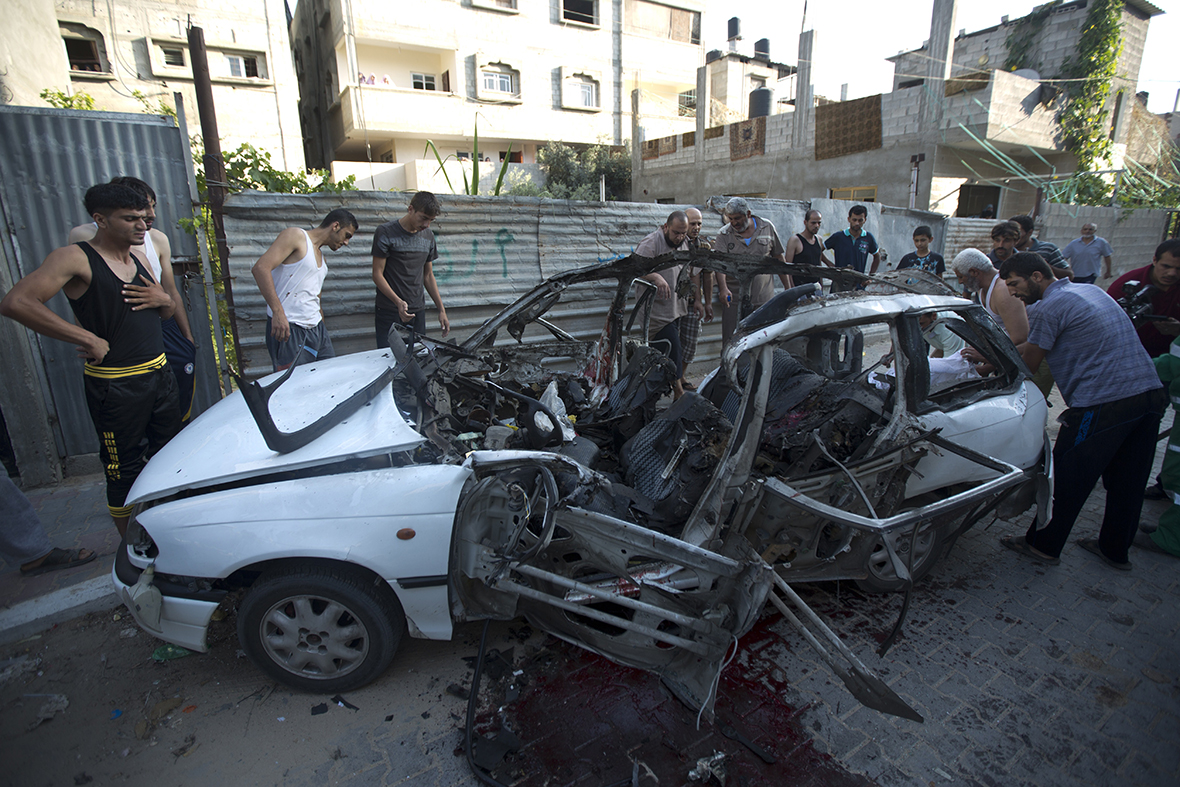 The Health Ministry in Gaza has reported 81 deaths thus far, saying about half were women and children though the exact breakdown remains unclear.
Israel accuses militants of deliberately endangering civilians by using homes and other civilian buildings for cover. The military has also directly targeted the offices and homes of known militants that it says are used as command centres.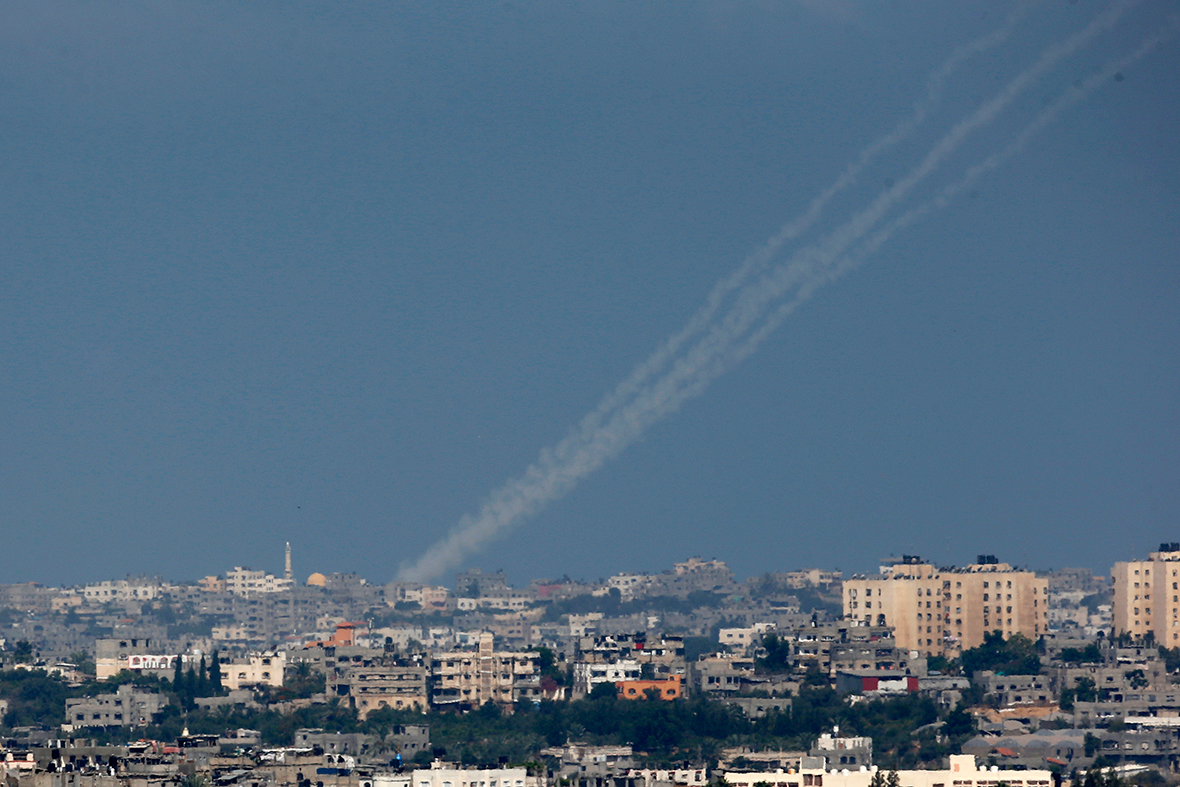 An Israeli Foreign Ministry spokesman said Hamas is firing rockets from "within houses and streets and neighbourhoods which are populated with civilians ... exposing these civilians to retaliation and to backfire."
Remnants of a long-range rocket fired from Gaza landed in south Tel Aviv after being shot down by the Iron Dome system.
Israel has also mobilised 20,000 reservists for a possible ground operation into Gaza.