Israel's Operation Protective Edge: Body Count of Multiple Gaza Attacks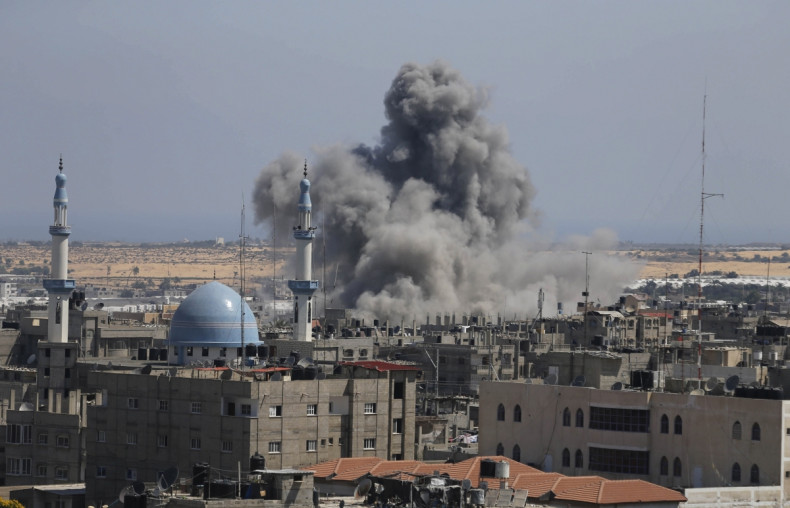 Israeli forces launched a major aerial offensive against Palestinian Islamist group Hamas in the Gaza strip on Tuesday.
The airstrikes - which have killed more than 80 Palestinians, including 20 children, and injured more than 500 since Sunday - are part of the Israel Defence Forces' (IDF's) Operation Protective Edge, aimed at restoring calm in southern Israel.
The airstrikes were carried out in retaliation for the firing of 156 rockets into Israel from Gaza. About 45 of those rockets targeted cities in the centre of Israel – Jerusalem, Tel Aviv and Hadera, 72 miles north of the Gaza Strip.
The IDF said Hamas has fired more than 365 rockets in the last 3 days.
This is not the first time that the Gaza strip has been attacked by Israel, as is clear from a summary of the IDF's operations against Gaza-based militants in the last six years.
Operation Pillar of Defence (14-21 November 2012)
Operation Pillar of Defence was launched by the IDF on 14 November 2012 and ended with a ceasefire on 21 November.
According to Israeli forces, the operation was carried out in retaliation for the launch of 100 rockets by Gaza into Israel, and was aimed at halting the attacks on civilians.
Gaza officials said at least 133 Palestinians, including 53 civilians, were killed and more than 800 injured in the airstrikes.
Six Israelis – four civilians and two policemen – were killed by Palestinian rocket strikes fired across the Gaza border.
More than 1,400 rockets were fired by Gaza into Israel while the IDF claimed that it struck more than 1,500 sites in the Gaza Strip.
Operation Returning Echo (9-14 March 2012)
On 9 March 2012, IDF forces launched Operation Returning Echo.
The target of the operation – which lasted until 14 March – was Zohair al-Qaisi, Secretary-General of the Popular Resistance Committees (PRC), who was suspected of plotting an attack on Israel's border with Gaza.
According to the IDF, dozens of rockets were fired into Israel in retaliation for the killing of Qaisi.
The series of attacks by both Israel and the militants from Gaza were described as one of the worst outbreaks of violence in the area since the 2008-2009 Gaza war.
An informal ceasefire was reached on 13 March and, despite the truce, Palestinians kept firing several rockets and mortars into Israel.
The exact death toll is unknown. However, at least 26 Palestinians - mostly members of the militant Palestinian Islamic Jihad organisation and the PRC – were killed.
Palestinian militants launched around 300 missiles, rockets and mortar shells. Of these, more than 170 hit Israel's territory. At least 23 Israeli civilians were killed by the strikes.
Israel's Iron Dome missile defence system intercepted and shot down 56 missiles launched by Palestinians.
Gaza War - Operation Cast Lead (December 2008 – January 2009)
The Gaza War, also known as Operation Cast Lead, began on 27 December 2008 when Israeli forces attacked the Gaza strip to stop rocket fire into Israel by Gaza.
Israeli forces subsequently carried out a ground invasion on 3 January 2009.
Palestinian groups responded to Israel's attacks and the conflict lasted for three weeks and ended on 18 January 2009 with unilateral ceasefires decided independentlyby Hamas and Israel.
In the conflict, more than 1,300 Palestinians - 700 of whom were civilians - were killed. Ten Israeli soldiers and three civilians also died.
According to the Palestinian Statistics Bureau,some 4,000 residential buildings were destroyed during the conflict.
A 2009 UN report accused both the IDF and Palestinian groups of war crimes.