A group of Baloch activists staged protest outside the United Nations headquarters in New York City on Tuesday (13 September) against Pakistan and its atrocities.
Organised by the Free Balochistan Movement (FBM), the protesters displayed the US and Baloch flags and exhibited banners written "Balochistan is not Pakistan," and "Stop human rights violations in Balochistan" in the demonstration. They also carried dolls painted in red - "to show the world that Pakistan is killing our innocent children and women".
According to a Press Trust of India report, activists held protest outside the UN headquarters to emphasize issues, like human rights violations, alleged political killings and violence in Balochistan by Pakistani troops.
"We expect the UN to recognise Balochistan as an occupied territory and urge Pakistan to end the illegal occupation of Balochistan. After the independence of Balochistan we want the UN to bring Pakistani war criminals and army generals to the International Court of Justice," Faiz Baloch, a London-based FBM activist, said, adding that the UN has always came forward for the separatists movements.
The FBM also alleged that since the annexation of Balochistan by Pakistan in 1948, the state "has made life difficult for Baloch by target killings, indiscriminate bombardment and enforced-disappearances". It urged the UN to probe the "Pakistani state's aggression against Balochs" as more than 5,000 Baloch people have reportedly been killed in custody by Pakistani forces under a "kill-and-dump" policy.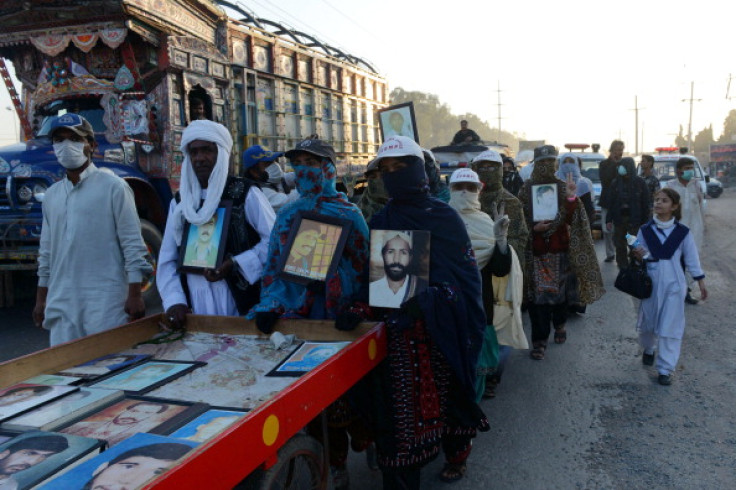 The development comes a month after Indian Prime Minister Narendra Modi had referred to the situation in Pakistan-occupied Kashmir, Gilgit and Balochistan in his Independence Day address on 15 August. He also received the support of Bangladesh and former Afghan president Hamid Karzai.