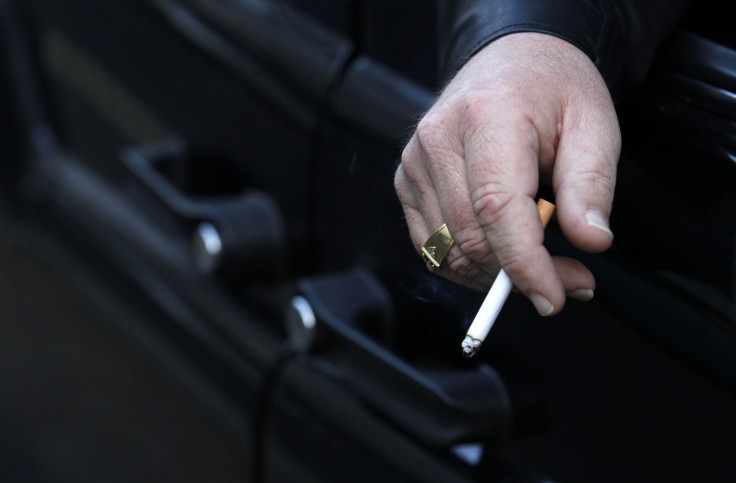 A new law banning smoking in vehicles with under 18-year-olds on board will take effect from Thursday (1 September) in England and Wales. Drivers and passengers who break the law could face a penalty fine of £50. The Scottish Parliament is expected to consider introducing similar rules next year.
The new law makes it a crime to smoke in a vehicle if there are children under 18 years old in on board. The ban is effective even if the windows of the vehicle or its sunroof is open. The law however does not apply to those driving in a convertible which has the roof down.
And surprisingly, the legislation bans lighting up in a caravan or a motorhome only if it is moving. It is also not a crime for a 17-year-old to smoke while driving without anyone else in the car below 18 years of age. Electronic cigarettes are not covered by the ban as they do not emit toxic fumes.
The police however has said that they will take a non-confrontational approach initially, which the Daily Mail says means those caught flouting the law will "get away with a warning". The newspaper said it understands that private guidance given to chief constables urges them to give motorists at least three months to adjust to the new law. This was in line with the approach taken with the workplace smoking ban in 2007.
A spokesman for the National Police Chiefs' Council said: "Forces will be following guidance from the Chartered Institute of Environmental Health by taking an educational, advisory and non-confrontational approach."
The Police Federation, which represents front line staff, said officers should not be expected to act as health workers. Jayne Willetts said: "Making this an offence that officers are expected to enforce just creates an unnecessary extra layer of bureaucracy. With resources being cut, no force can prioritise their hard-pressed police officers' time for this.
"It brings us back to the whole problem of police being 'everything to everyone' and, now , health workers. Meanwhile, we are struggling to find resources to stop crimes that have a much more dramatic impact on victims," Willetts said.
Simon Clark from the smokers' group Forest echoed Willetts's views, saying: "The authorities, especially the police, must have better things to do."
The Daily Mail said that a Department of Health source said police are not expected to "hunt for offenders.
Health impact
According to the British Lung Foundation, more than 430,000 children are exposed to second-hand smoke in cars each week. Exposure to passive smoke can increase the risk of asthma, meningitis and cot death for children.
Second hand smoke contains more than 4,000 chemicals, some of which are known to cause cancer. According to research, 300,000 children in the UK visit a GP each year due to the effects of second-hand smoke, with 9,500 going to hospital.