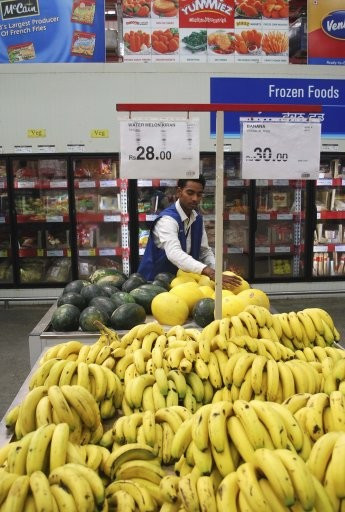 Banana is in the news again and that too for the wrong reasons.
It has emerged that the popular fruit has become a nightmare for a 22-year-old mother as it aggravates a rare allergic condition she is suffering from, it has been reported.
Georgina Dixon-Lane suffers from a condition called the "idiopathic anaphylaxis disease," which makes her allergic to most fruits, the Sun has said.
Dixon-Lane is the victim of a rare allergic condition which leaves her at the risk of getting seizures and swollen throat that can stop her breathing if she comes in contact with a banana. For the last five years, she has never been inside a shopping mall as most malls would have fruits displayed to be sold at the entrance, the report said.
"I do all my food shopping online. I can't set foot in a supermarket as the fruit is normally close to the entrance," the Sun has reported Dixon-Lane as saying.
"If I'm near someone who has eaten a banana and hasn't brushed their teeth that can set me off," she added.
The condition makes her allergic to most fruits and vegetables, paprika, nuts, bread and sausage rolls. She must stay in regular contact with her consultant immunologist who details her diet and medical plans.
"I have to act quickly and administer an injection of adrenaline with my EpiPen to stop the reaction. I have to carry one the whole time," the newspaper reported her as saying.
Anaphylaxis is a serious allergic reaction that occurs suddenly and may cause death. It typically results in a number of symptoms including throat swelling, an itchy rash and low blood pressure. Common causes include insect bites, foods and medications.