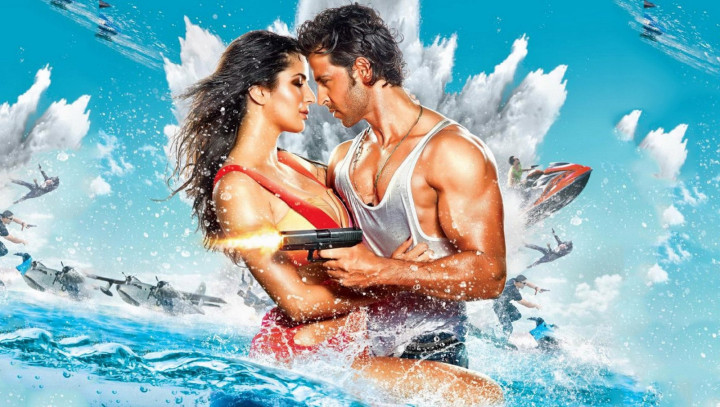 Looks like Bang Bang star Hrithik Roshan is following in the footsteps of his mentor Salman Khan – on the fashion front, that is.
According to Bollywood Life, Roshan plans to draw attention to his lifestyle apparel and casual wear brand – HRX by wearing it himself to public events. This is a move similar to what Khan has taken for his Being Human brand.
A source close to Roshan says: "Hrithik has a partnership with Myntra where they manufacture his lifestyle apparel and casual wear brand – HRX. And their line includes casual and active-wear, and sporty footwear for men. Currently, the clothes are sold online. But it must be said that opening a chain of stores nation-wide — just like Salman did with Being Human — has been on Hrithik's mind for some time now."
"Moreover, Roshan, who rarely walks the ramp, will do so to draw attention to his brand at a glittery, high-fashion event tonight, so that more people know what it is all about. After the event he plans to wear the HRX brand proudly (just as Salman does with BH) for most of his public events, parties and appearances."
According to the BL report, the Krrish star's spokesperson confirmed the development saying: "Though he hasn't designed the clothes completely, Hrithik has been personally involved a lot in the styling."
It remains to be seen whether Roshan's HRX enjoys similar success and popularity as Khan's Being Human.
Currently, Roshan is basking in the success of his latest film Bang Bang co-starring Katrina Kaif.