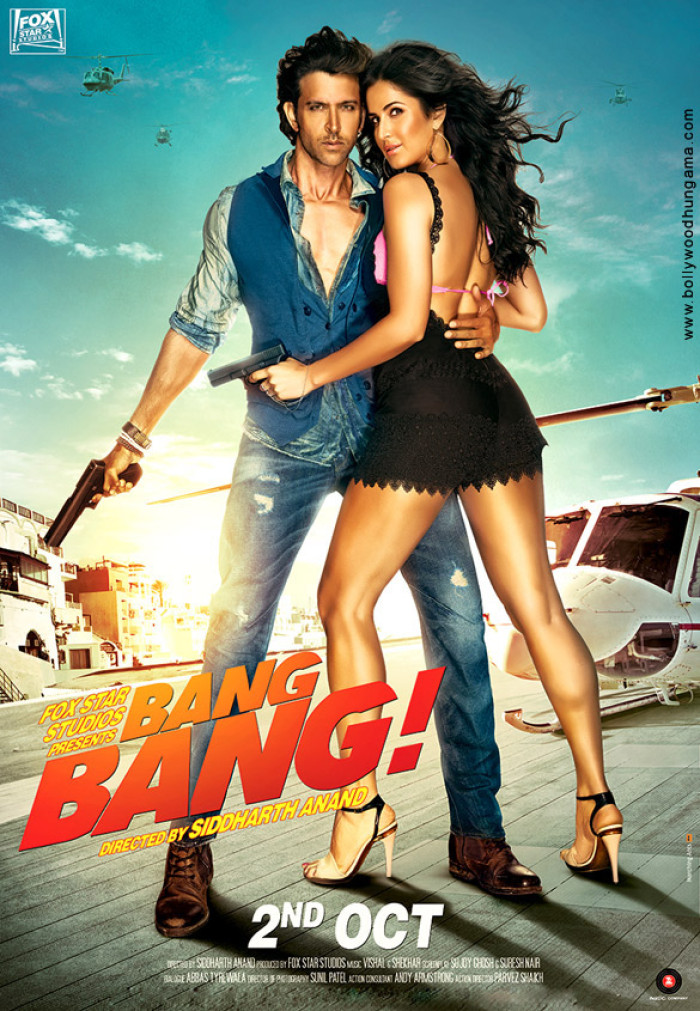 Bang Bang star Hrithik Roshan seems super excited about his upcoming action caper. Even though Bang Bang is an official remake of the Tom Cruise and Cameron Diaz starrer Knight & Day, Roshan believes that the two films are vastly different.
"Only the thought of Knight and Day is there in Bang Bang otherwise it is a complete new film. If you are not aware of the comparison then it will never occur to you while watching 'Bang Bang'," Roshan said during the launch of Bang Bang game, reports DNA India.
"I am not reprising Tom Cruise in Bang Bang... In fact, this is one film for which I didn't have to do any preps coz I have just played myself in the film," he stated.
Roshan went on to reveal that the film's fun quotient is similar to one of his previous blockbusters – Dhoom 2 and that he was quite thrilled to be a part of Bang Bang.
"I said yes to the film in 5 seconds," he said. "The single most important reason for me doing this film is the idea. I always wanted to do a film like this. Before I spoke to Siddharth [director Siddharth Anand], I had watched Knight and Day on a flight. And I told myself I want to do a film like this which is cool and fun. Post Dhoom 2, I had not done anything closer. I was very keen to start this film."
Bang Bang also reunites the Krrish 3 star with his Zindagi Na Milegi Dobara co-star Katrina Kaif and their sizzling chemistry is already making waves. "Chemistry is always on the paper. You have to be inspired about the love story. Katrina is very hard working and a go-getter. She will go all the way to get whatever she wants to achieve and that is very commendable," Roshan said.
Bang Bang is all set to hit theatres on October 2, 2014.