Bang and Olufsen has launched its first 'smart' TV, the BeoVision 11, in the UK. It will feature wireless connectivity to the internet and support apps like Twitter and Facebook, as well as allowing for music to be streamed via smartphones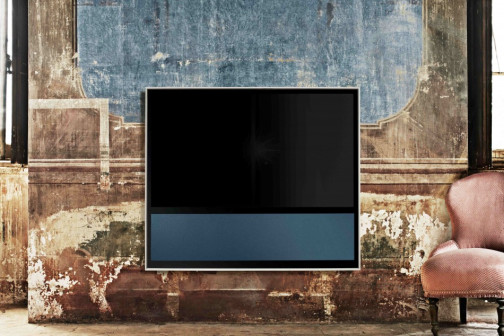 The BeoVision 11 can also be controlled using an iPad or Android tablet, which is synced via an app called BeoRemote. It will also be one of the first smart TVs to use HbbTV, a new broadband-television hybrid that recently went live in Europe.
"We want to provide our customers the same premium experience no matter whether they are watching TV, downloading a film, using the internet or trying out the latest video game," explains Bang and Olufsen CEO Tue Mantoni. "BeoVision 11 has been designed to keep up with everyone in the family - and to keep them amazed, with nothing between them and their content - as technology continues to evolve in new directions."
Aside from its wireless connectivity and synchronisation functions, the BeoVision 11 will also include a 200Hz LCD screen that supports 2D and 3D picture, and a 4" bass driver in the left and right speakers. It also uses 360 degree Automatic Picture Control, which can sense light sources in front and behind the screen to automatically adjust contrast and brightness accordingly.
The BeoVision 11 was released yesterday, 11 October. The cheapest model, with a 40" screen (46" and 55" inch models are also available) costs £4995 from Bang and Olufsen stores.